This America's Sweetheart – Zayn Malik and Gigi Hadid have been dating since November 2015 and have been having up some really super cute moments that have been breaking the internet ever since.
Although this couple is kind of very private when it comes to their relationship, they like to post cute selfies to Instagram every now and taking internet by storm and making us all feel warm and fuzzy inside or also maybe 10/20/50/100 % jealous.
Here's bringing to you some of their cutest moments ever:
1.The fancy dress shot
The pair nailed Halloween dressed up as Spiderman and the Black Cat.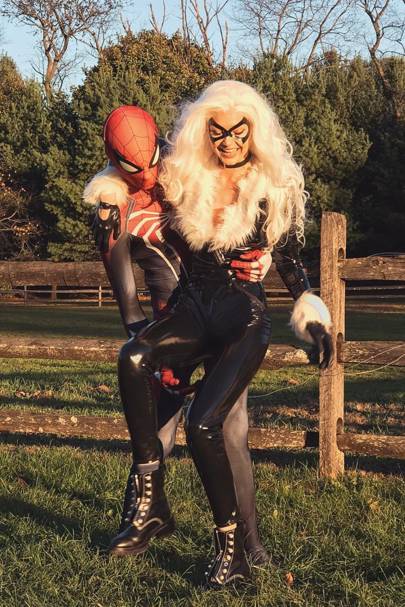 2. The pining
It might be really tough being a busy musician and the in-demand model having to spend time apart. Gigi Hadid expresses how much she was missing her beau with this cute pic captioned it: "Missing mine".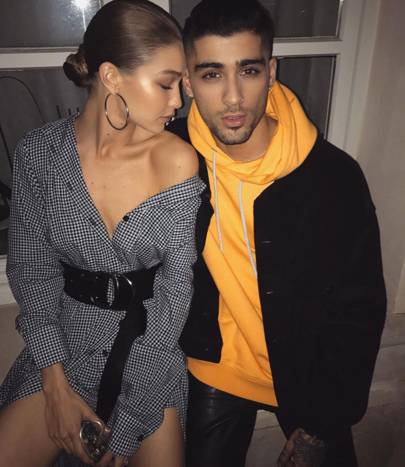 3. The birthday kiss
On Gigi's 22nd birthday, Zayn posted this photo on Instagram, captioning – "happy birthday to my everything ❤️". What a softie!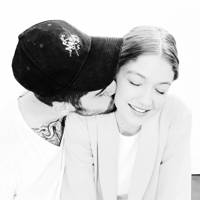 4. The birthday kiss part II
We don't know what we'd prefer, the pink blazer, the pink birthday cake or that little kiss from Zayn. Decisions decisions ahead.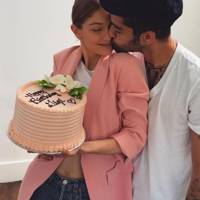 Also read: WHO WORE IT BETTER? ALIA BHAT, DEEPIKA PADUKONE OR SONAM KAPOOR IN RED PANT-SUIT!
5. This bed selfie
Hot, hot, hot. With just a white sheet wrapped around her, Gigi poses in bed with her boyfriend, Zayn.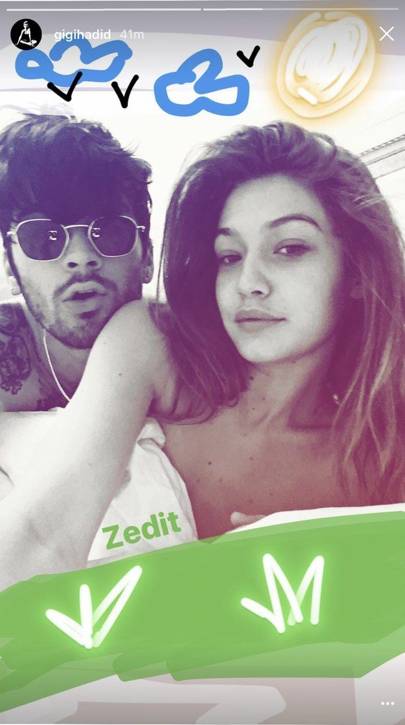 6. This comeback pic
It's been a long while since Zayn and Gigi have blessed us with some #relationshipgoals fodder on Instagram, but this latest once will do just fine. The split-screen selfie proves the couple are still as loved up as ever.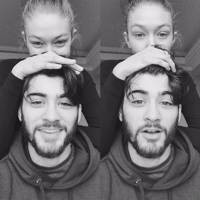 7. This too-cool pic
Zayn posted this casual photo of him smoking while girlfriend Gigi leans on his shoulder. We wish we could be as cool as these guys.
8. This cute hols selfie
Gigi posted this throwback from a holiday the pair had in Tahiti earlier this year – too cute.
9. This shouldn't-be-cute-but-is selfie
Zayn is biting Gigi's teeth and his nose is squashed into her face… it shouldn't be cute, but it somehow is.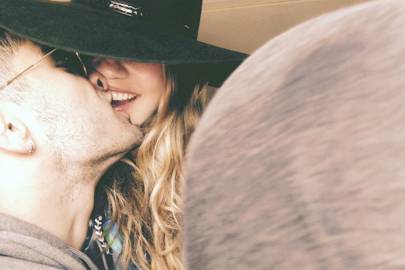 10. This cat selfie
Gigi's cat featured in one of Gigi and Zayn's earlier selfies, who sadly passed away soon after.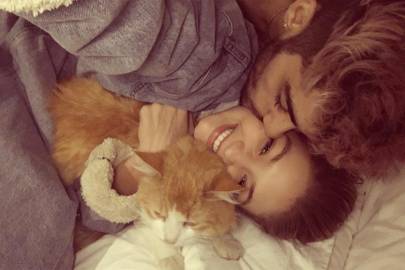 11. The black and white game strong: