It's great to have a celeb as your role model, but when the thing comes to fitness the role model can be anyone from a  pro bodybuilder, a professional athlete or a fitness trainer whose body is literally goals.
The amount of hard work, vision, dedication to growing up to a level where they only deserve an applaud.  And here's us listing 10 celebrities who strike the right balance between their fitness lifestyle and their work. And above everything these hotties are in shape all year round and not just workout for a specific movie or commercial:
1.Jason Moma
Standing at 6.3 in height this guy has the musculature of a Greek god. This boisterous, strong and long-haired man is loved for his roles as Khal Drogo in Game Of Thrones and  Aqua Man. He loves to do cross fit and is a mountain climber at heart, been climbing for decades now.
When he is not shooting or climbing random rocks he is spotted either riding bikes or drinking Guinness beer like a fish and girls seem to love the beer froth that gets on his mustache. And in spite of drinking like that, how does he maintain an amazing physique only he can tell.
2. John Abraham:
This Indian hunk is an actor who has always been truly dedicated to his fitness regime and he does it without making his life look boring. This one believes in clean eating, and no drinking and smoking. He leads a very regimented lifestyle and never ditches his workouts.
Quite some time ago he made the headlines with a bike accident and just sometime after that his Instagram posts showed he was up at 6 am working out and pumping up those muscles in spite of his injuries. Now, how totally cool is that?
3. Arnold Swchenger 
While most youngsters were 'just doing stuff' Arnold dedicated his whole life to become the best-built man in the world and that he did. He indeed became Mr. Universe at just 21 years old of age and what followed was the rock and roll history.  Every set he performed at the gym =, his ever rep got him a step closer to his goal of being the best and one day taking over Hollywood by storm.
He invested into multiple businesses even before stepping foot in acting and while everyone told him it's a tough business to break into, and that he would never make it big in Hollywood, he made time to learn English, study business, understand the craft of acting and made history. And even though he has made all his dreams come true, having a net worth of over 300 million USD at the age of 70 as you read this, he still workouts twice a day till date.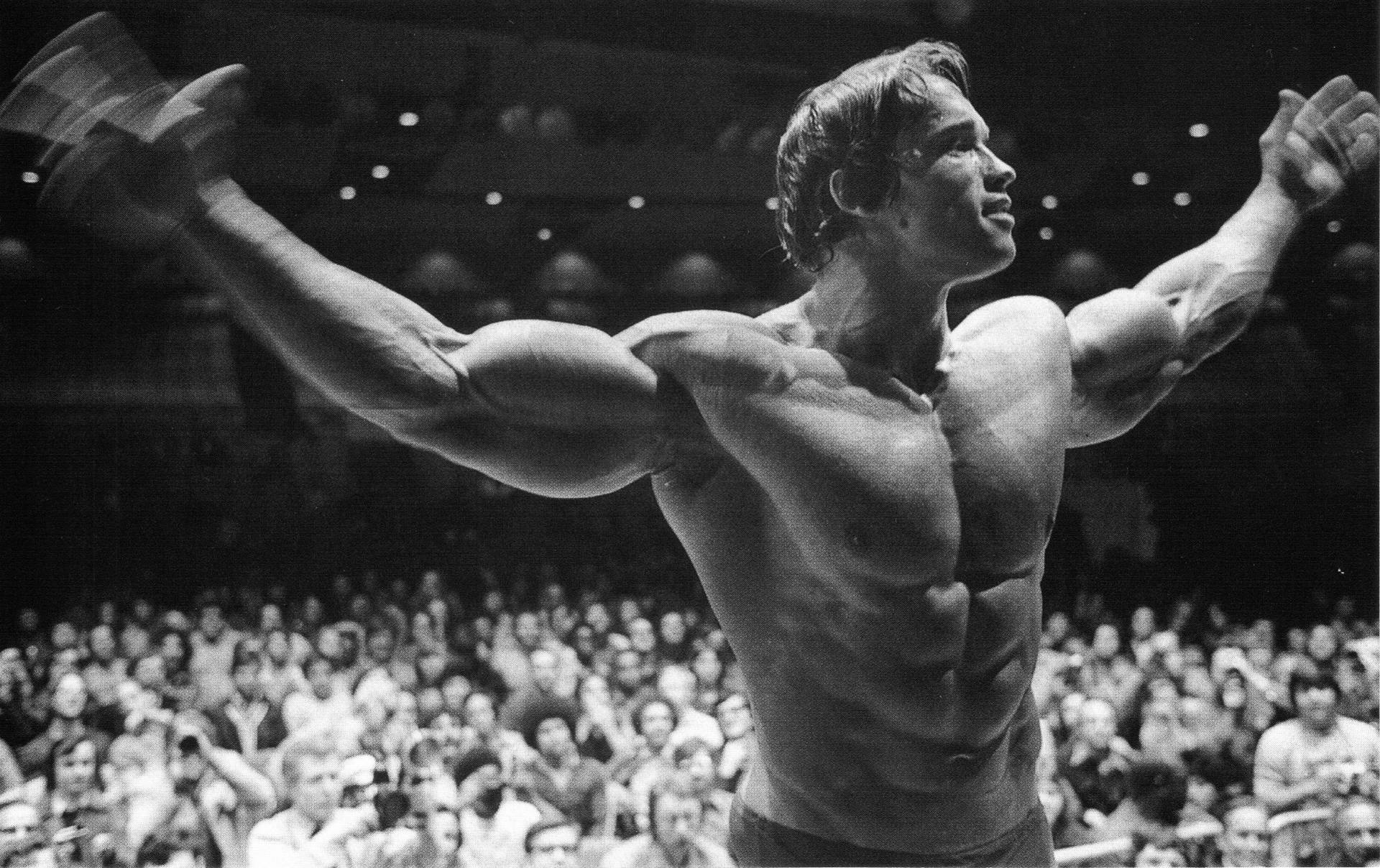 4. Conor McGregor:
The guy is the only UFC star who dared to challenge Floyd 'Money' Mayweather at his own sport, Mc Gregor was much applauded for his fighting spirit in the ring and will always be remembered for it. Also winning a 100 million dollars at 29 years of age is no joke either.
His training is said to be unmatchable and his discipline, vision, and dedication are what has got him where he is today. It took really a lot of hard work, tears and sweat for this young man to make headlines and have the massive bank account that he has.
5. Christian Bale:
When it comes to transformations, this man needs no introduction. But what's always been constant is his zeal to be fit, no matter what the body weight.
Whenever he's put his mind to something, there is absoloutely nothing you can't do. And although his skinny physique is not what fitness enthusiasts should look for, it's his true dedication to look totally unrecognizable by just changing the workouts and nutrients intake in the body is something to look up to.
Also read: RAINBOW HAIR COLOR TREND IS HAVING A MOMENT AND THIS IS ALL WHAT YOU NEED TO KNOW ABOUT IT!
6. Christino Ronaldo:
Cristiano Ronaldo majorly famous as CR7, is one of the most skillful soccer players over and this 30-year-old Portuguese superstar is a fitness freak ofcourse with a leathal combination of his crazy work ethic has produced his incredibly athletic physique.