These all the fashion-conscious women are wanting to do a spooky and scary look for the Haloween, but not all are willing to head to the party with a face covered in blood. Its all about Chic Halloween this Halloween and we have just the right inspiration for it.
The ramp of New York, London, Milan, and Paris might just be the last place to take the Halloween costume inspiration from, but let this be known they are flooded with just the right ideas and with  the spring-summer 2018 shows, that have just completed in Paris, here's listing you some of the best avant-garde looks for Haloween inspo:
1. The hair on fleek – Alexander McQueen:
2. The glitter witches in Ashish SS18: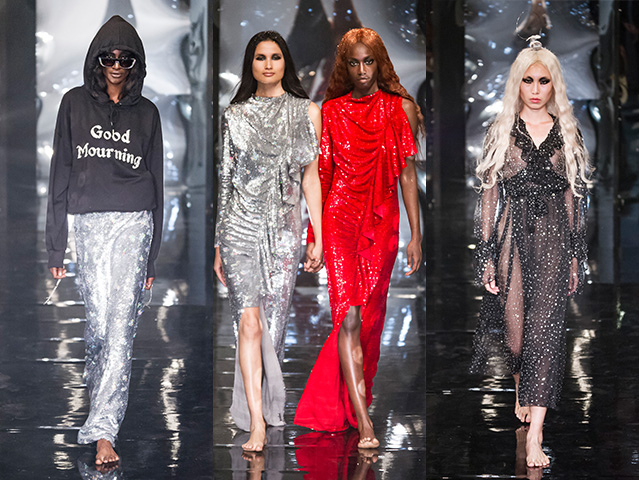 3. Besty Jhonson:
4. Dior SS18:
 5. Rick Owens:
Also read: 7 VERY IMPORTANT STYLE LESSONS TO LEARN FROM THE 'IT GIRL' – BLAKE LIVELY!
6. Saint Laurent SS18: 
7.  Maison Margiela SS18:
8. Dolce & Gabbana SS18: