March is a month when Women's Day is celebrated. Not that we need a day to celebrate ourselves, but it's good to have one day officially dedicated to us. Given the flavour of the month, many magazines have featured strong women on their covers.
Sonakshi Sinha, too, recently did a photoshoot for ELLE and it's damn inspiring. Without being pointlessly peachy, she kept her outfits, classy, and messages, crisp. That's exactly the reason why we loved this photoshoot. It drives home the message subtly but effectively.
We also feel that Sonakshi was perfect for this photoshoot. Her film, Akira, was one of our favourite films of 2016. She beat the goons to pulp so superbly that we had a new found respect for the actress. She was feisty and yet every bit feminine. It was the most powerful women-centric film of 2016.
Hence, Sonakshi seems perfect for this shoot. Designer Tahiliani took up gender equality as the focus here while Joshipura emphasised on body positivity. Payal Khandwala and Abraham & Thakore used their slogan tees to make a point about the power of females. Check out the pictures to know why we are going gaga over the photoshoot…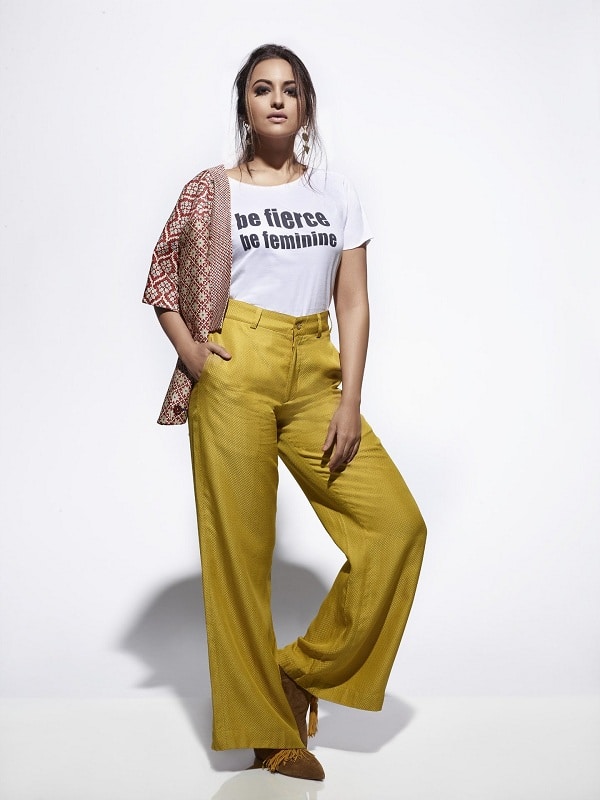 A white crop-top with a jacquard jacket couple with a cotton parallel is making a strong statement here. And we definitely are feeling very 'fierce' about being 'feminine' after looking at this picture. Geometric gold earrings are a definite plus!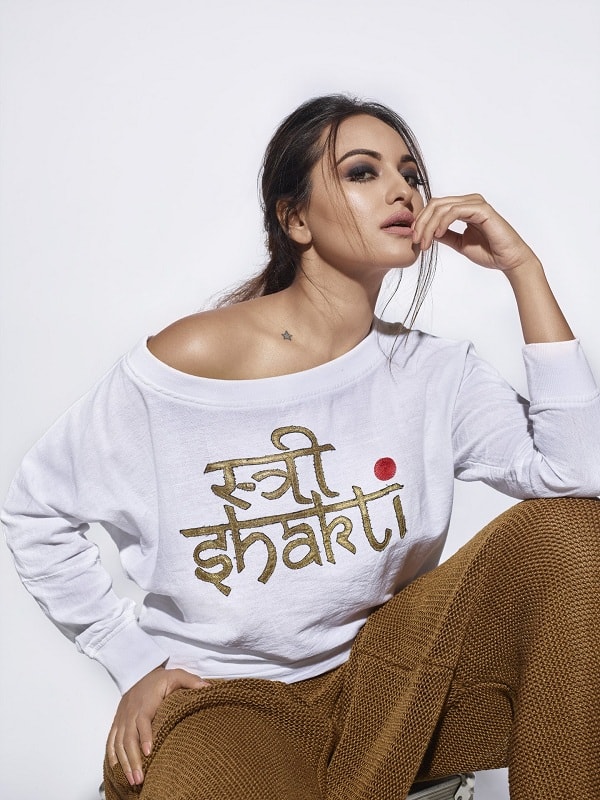 Cotton over sized T-shirt and knitted jersey pants make this look very effective. Stree shakti rocks!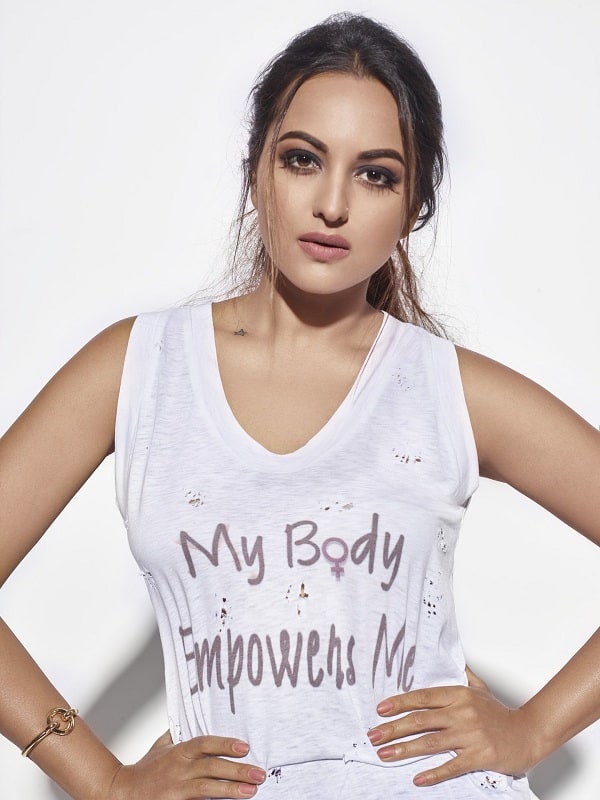 Gold cuffs and jersey vest together makes an impactful statement here. 'My Body Empowers Me' should be a tagline hurled at every idiot who has ever dared objectify women.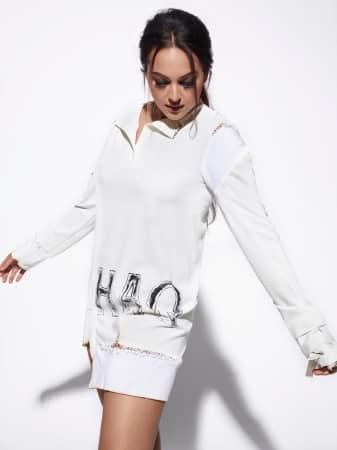 Cotton oversized hoodie T-shirt looks awesome on the lady!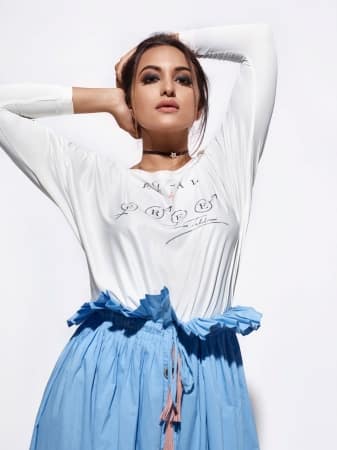 Jersey top, button-down powder blue cotton skirt and a metal choker complete this cute look of Sonakshi.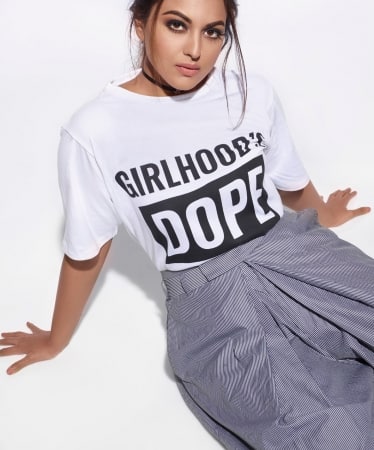 Girlhood is definitely dope and as for Sonakshi Sinha, she looks fabulous.
Now you tell us what do you think about this photoshoot.
 #Bollywood #SonakshiSinha
Sonakshi Sinha's this photoshoot is the best that we have seen in recent times