After a really long decade in the tinsel town, Kangana's life seems to be a little at ease.  From her early days of debuting in Gangster in 2006, it has not been an easy run for her.
She has now come a really long way since then, and it's not just been about her choice of films, but conquering her ability to speak the B-town language and her choice of clothes. She is one of the most eclectic and bold dressers in Bollywood and has been changing the fashion landscape since then. In an interview recently the Simran actress said,
"I have acted upon my fears when I was struggling and trying to discover myself, who I am. But now I feel extremely satisfied with my discovery about myself, my inherent nature, about who I am as a woman and what my tendencies and capabilities are. I left home with none of the knowledge when I was 15 but at the age of 30, I know a lot about me."
"And there is a sense of accomplishment, I am a three-time National Award winner, I have shattered box office records. Even if my journey ends here right now right, I have nothing to lose. I still have a huge success story in every which ways for the rest of my life."
Kangana is content with her career and doesn't feel the need to be scared of anyone as of now. She is taking life one step at a time and living it on her terms. Sae says,
"Why should I be fearful now? When I left home I wanted to be independent, now I am a megastar, I am a household name, I am a woman who knows herself which was the biggest challenge for me. If I am going to be fearful now, I am going to be fearful my entire life."

"What is it that this industry can give me? This industry can only take from me, it cannot give me anything. If my journey ends here, then too bad. If it continues, then good for them. I will do something else in some other field. I have a lot of faith in my abilities and I am not scared. I am not enamoured by this world and no one can pull my spirit down."

"I have built a beautiful house in Manali and I look forward to spending time there, write books and once in a while direct a film," she quips.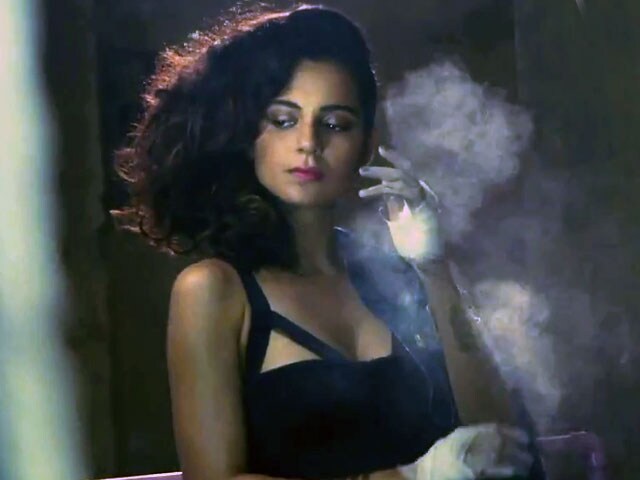 When she was asked about as to why is she bringing all of the past as of now, she reminded everyone that she is not the person to ever shy away from a scene. She will continue living her life fiercely and will not be brought down with the alleged past boyfriends or the shady harassers and their wives.
Also read: PRIYANKA CHOPRA IS IN JORDAN, WITH UNICEF TRYING TO MAKE A DIFFERENCE IN THE LIVES OF CHILDREN REFUGEE
"It is for them (women) that I speak. When Karan Johar or Hrithik Roshan say anything about me and when I am shooting, I don't have time to react. I don't react for months. And because I am working, I never abandon my character for my personal gains.

"And whenever I get the time and I meet media, I talk. I am going to speak up for them who cares, who write long open letters and write loving stories of faith and women empowerment. I speak for them."
In the society where everything a woman days is frowned upon from dressing a certain way from even speaking in a tone which 'it's not how good gals speak' Kangana sure is setting examples that a girl can be anything she wants. Yoy go, girl, we say more power to you.