Kangana Ranaut as of now is fighting a battle in all phases of life. She has been saying it time and again that now she wants to bring a change in the woman's part in Bollywood movies and is very content with the choice of movies she has been pick in the recent times. Talking about her upcoming movie Simran in a recent interview, she said,
"We have always had female characters where they cry for the men who left them. The roles have always revolved around the male narrative, but this time Hansal Mehta has treated a woman like a human being in Simran. She has her dreams, and is being celebrated with all her flaws."
It's true that it's Kangana Ranaut itself who started the whole nepotism debate that took Bollywood by storm when she called Karan Johar the flag-bearer of nepotism. Many a times, she has been very open about her struggle as an outsider in the film industry. But times have changed today and the story has reversed. Kangana says,
"I am the leading face of Bollywood. I have done some very significant work, and I have received three national awards. My films have done well. Some of the films have broken box-office records. So, how can I be an outsider? I am an integral part of the industry. Let's see what happens in the future.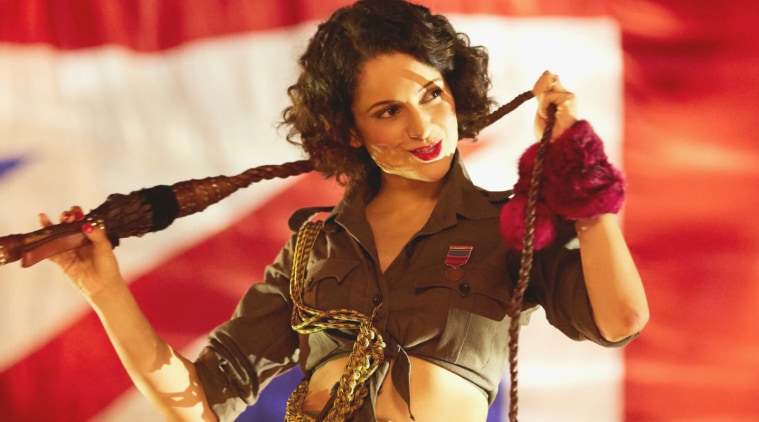 Also read: GAURI KHAN JUST SHARED A THROWBACK PICTURE OF SHAH RUKH KHAN AND HERSELF FROM BACK IN THE 90'S GIVING US MAJOR COUPLE GOALS!
Rangoon did not fare well at the box office and with that, the Btown Queen almost started questioning her judgments about picking the movies. She said,
"I have learnt quite a lot from learnedilure of Rangoon. I had too many expectations from that film. So, it was like a reality check. I realised that when I had run away from home to come to this city to become an actor, and after all the success, I had started expecting too much from myself. So, this failure taught me that this is wrong. I shouldn't be obsessed with expectations. It was becoming a vicious cycle. Now, I have a sense of freedom from that. I have built a beautiful house in Manali. When struck by failure, you tend to believe that this is the worst that can happen, people were attacking me left, right and centre. So, Rangoon's failure was my worst nightmare come true. It shouldn't have happened, but if something like happens, you stop getting bothered by it all. Now, nothing can bring me down."
Kangana has known to be open about her life always. She has gone onto saying that her life is an open book and till the day she has never felt the need to not answer a certain question or not talk about a certain fact about her life.
"There is always stupid, small talks about women. When a woman becomes successful, she is called out saying she slept her way to the top. This is said even when a lady producer is making a big film. It is not just in the industry that it happens, it happens everywhere, and women as always spoken about in this manner. We have always heard gossip about a woman's sexual life, no one talks about the men that way. My life has been extraordinary. My experiences have been extreme. I am sensitive, very sensitive. It is not that I can never go wrong, or can't make mistakes. I can say things, and I am open for criticism. But if people are just gossiping about me, or bothering me just like that, or bullying me, then it is not criticism, it is different," said Kangana.
She said,
"My idea of feminism is that it is equality, right? Feminism is not a concept. Feminism is compensation. It is a subject of discussion these days because eventually, we have to emphasize that men and women are same, that only blood flows through our veins like anybody else's, and there has to be equal pay for equal work. So, feminism is compensation for a lack in the society. We live in a sick society, and feminism is its medicine."