Didn't we say she would be a part of the 89th Academy awards? Well, Deepika Padukone skipped the Oscars 2017 awards but she's definitely going to come for the after-party. Now is that a decision she took after her disastrous pre-Oscar award dinner yesterday? We're just assuming because it's weird considering how she attended the pre-Oscar parties.
Anyway, the actress was spotted at Vanity Fair's Oscar after-party wearing a look we've already seen in the past! You heard that right. For the after party, she sported a black and golden tube gown. What was striking about this look was that it was a copy paste of the same look she donned in 2012!
Are you heartbroken? We have to admit that this rendition of her own style was a blast from the past moment for us but Deepika looked lovely here! Although, we did have a little problem with the black trail that hid behind the golden fabric. It seemed to tickle our funnybones just a bit.
The hair and makeup looked ethereal. It reminds us of the times when DP used to wear her tresses like this. Loved it. But we think she could've been more original about her Oscar after party appearance. She has already donned a very similar look for Vogue beauty awards back in 2012.
Although this version is a gorgeous rendition of the earlier look, we would've liked it more had she done something more different. It seems as if all her experiments failed and hence she decided to go back in time and bring back her old looks.
Honestly, to get a better style is very much required for Deepika now. Her fans are super upset with the outfits she is wearing, they're not liking the hair and makeup also. Time to change her stylist is something everybody is rooting for. So what are your thoughts on this look of Deepika Padukone?
Do you think she could've done better or are you happy with the look? Tell us in the comments section below. Stay tuned to this space for hot scoop and latest updates.
Deepika Padukone And Her 3 Best Red Carpet Looks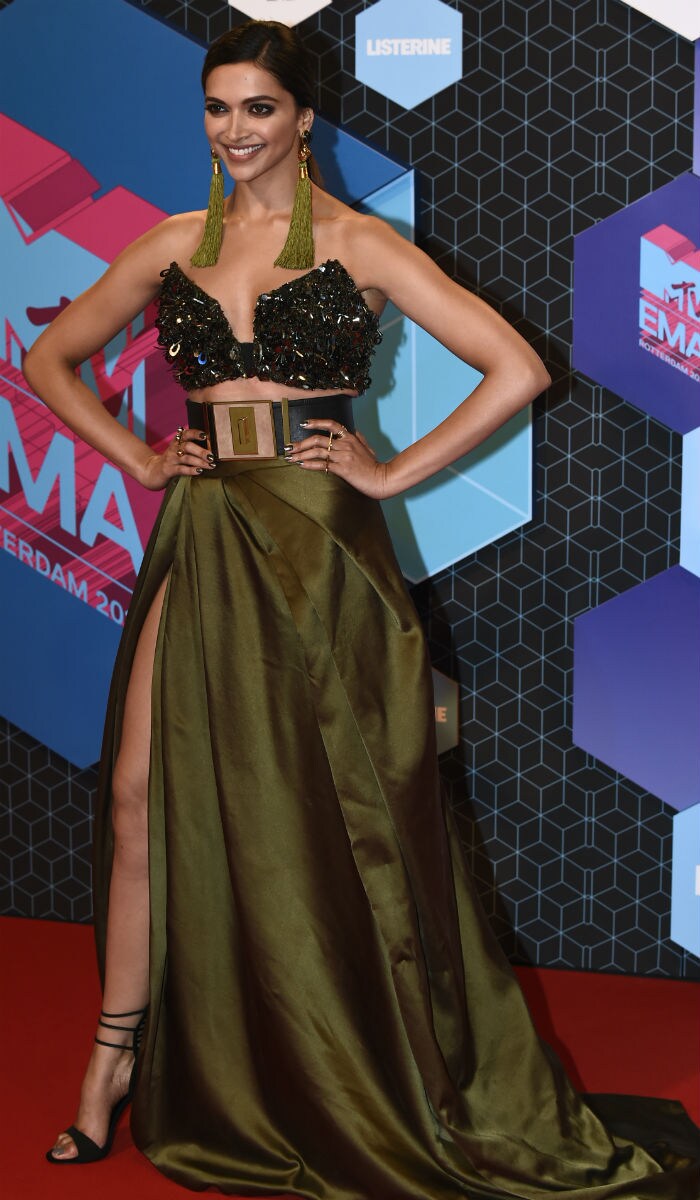 In 2015, Deepika stunned at the GQ Awards in a shimmering beige Gaurav Gupta ensemble. With a sleek hairdo and heavy eye make-up, Deepika stole the limelight
#Deepika #Bollywood #RedCarpet
Here's what Deepika Padukone wore for the Vanity Fair Oscar after party!