Weekend certainly seems to have come early for Kareena Kapoor Khan, Malaika Arora and Amrita Arora. I mean, one look at the above picture and you will know what we are trying to say.
It was Malaika's mom's birthday yesterday and the ladies not just decided to show up in their sexiest best but also treated each other with much love and kisses. Especially Malaika and Bebo who were almost on a kissing spree. We so admire this tiro for being always high on life.
Although the photos are pretty blurry but doesn't it do complete justice to the mood of the night? Amrita even took to Instagram to share this lovely picture as she wrote, "Imma ur girl". How we wish we were a part of this BFF gang!
What's hotter is how Malaika Arora is looking in these pictures. Wearing a slinky black full sleeved top, she's tried a very interesting neckline that deserves an applause. It looks so damn sultry and knowing what a fab diva she is, Malaika has pulled off this look despite no makeup. No seriously! Be it the way how her long straight tresses have cascaded down her shoulders or the way her pants have accentuated her body, it is all worth a sight. Damn, we can't help but thirst over this diva.
Kareena's look however is only limited to these above pictures. Dunno when did she arrive at the party but the papz couldn't get a glimpse of her full attire this time. But knowing how Bebo usually has her style on fleek, we're certain she must have equally turned heads looking drop dead sexy.
Here, check out the pictures below: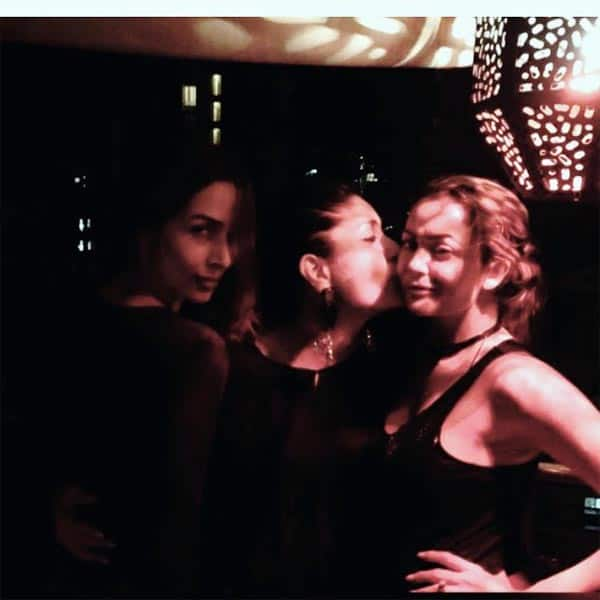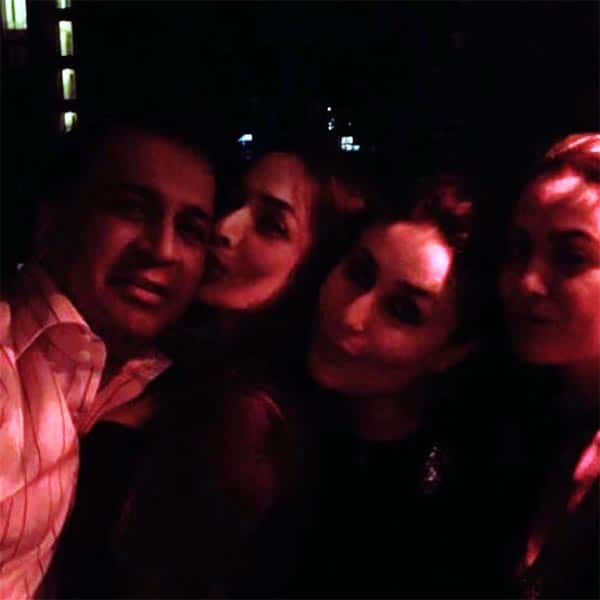 The night was young, the squad was high – indeed, yesterday was a night to remember. But of course, we thoroughly miss Saif in these pictures and also Karisma who despite being at the party hasn't made it to many pictures. Keep watching this space for more updates.
Kareena Kapoor Khan Personal Photos
 #Kareena #Party #Bollywood
Kareena Kapoor Khan parties the night away with Malaika Arora Khan, Amrita Arora among others