Never let anyone tell you who you can be, actress Priyanka Chopra told all the girls around the world on the occasion of International Women's Day on Wednesday. "The one big message I give young girls all around the world and especially young girls in India is… never let anyone tell you who you can be. And what you need to be. And who you should be," Priyanka said. The former Miss World, who has been roped in as the global ambassador of hair care brand Pantene, sent out the message through a special video for the brand on Wednesday, read a statement.
Priyanka, who is earning recognition for her work internationally courtesy her American show "Quantico", added that "for centuries girls have been told how they need to act, what they need to wear and what they need to dress like" and it is time for girls to take their own calls. "You decide. You figure your future. You decide what is important for you in life," she added. She even shared a powerful video on her Twitter handle which will leave each one of you inspired.
Actress Nimrat Kaur also had a message when she quoted poet Maya Angelo and said: "You may shoot me with your words, you may cut me with your eyes, you may kill me with your hatefulness, but still, like air, I'll rise."
With the message, she put out her first look as an Army officer in Ekta Kapoor's new web series for digital app ALT Balaji.
On International Women's Day, Here Are Six Inspiring Quotes By PC That Are Worth A Read Boyfriend
When it comes to shattering stereotypes and baring her heart out unfiltered, no one does it better that PC. From proving her versatility as an actress in Bollywood to making India proud globally, Priyanka Chopra is a woman worth taking inspiration from.
In a recent interview with Bombay Times, PC spoke about sexism, being in the spotlight, dealing with haters and everything in between. Here are the excerpts from the interview that are worth reading and pondering over. Read on!
#1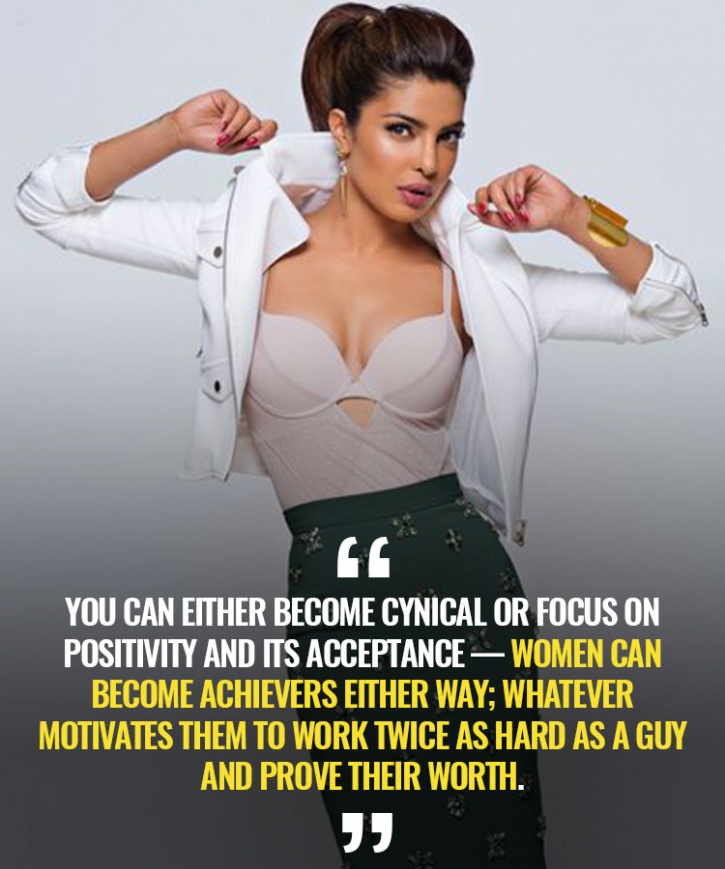 #2
#3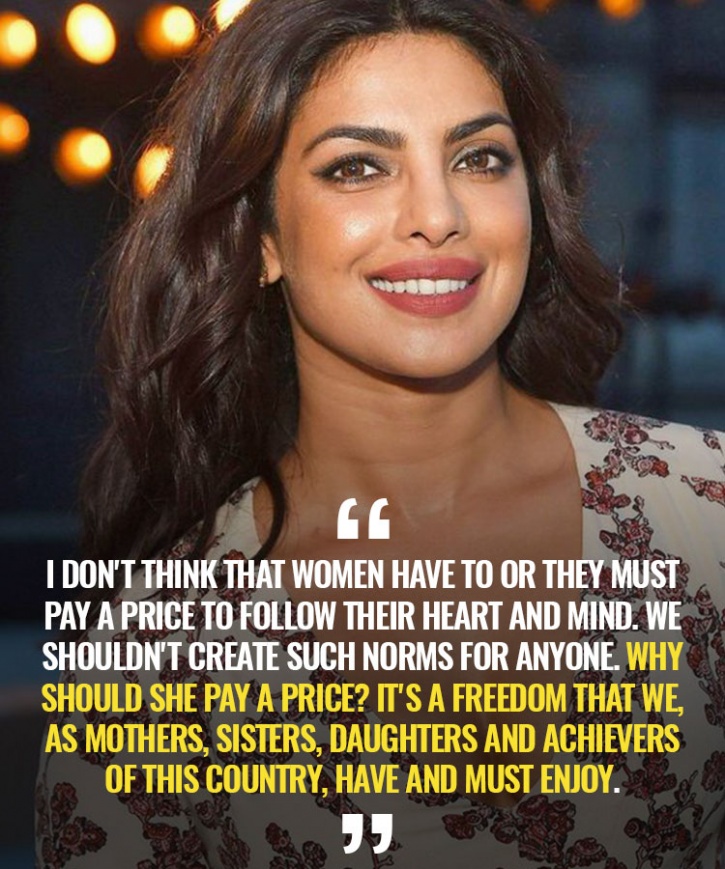 #4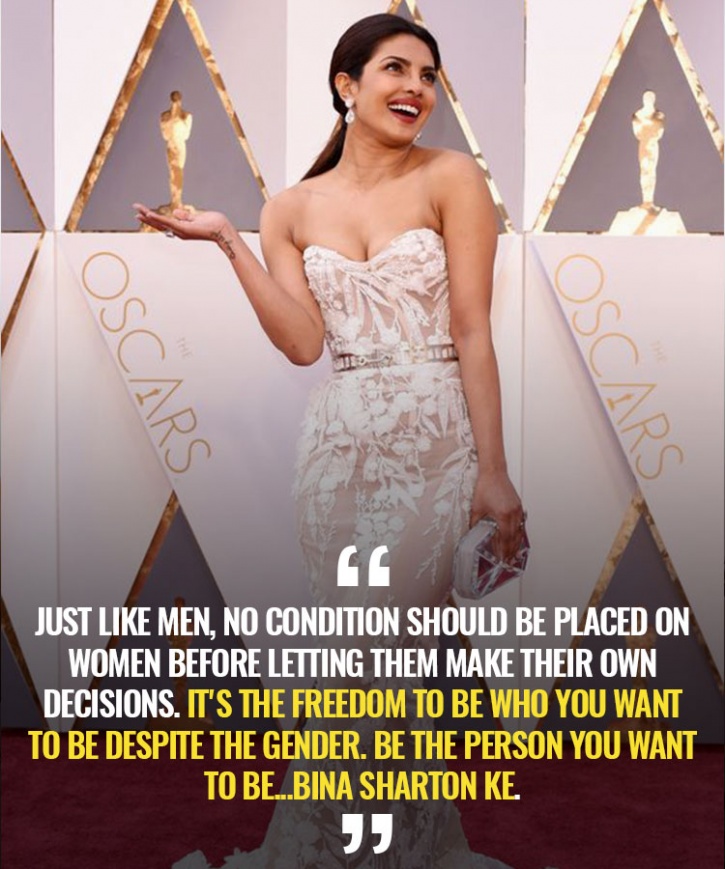 #5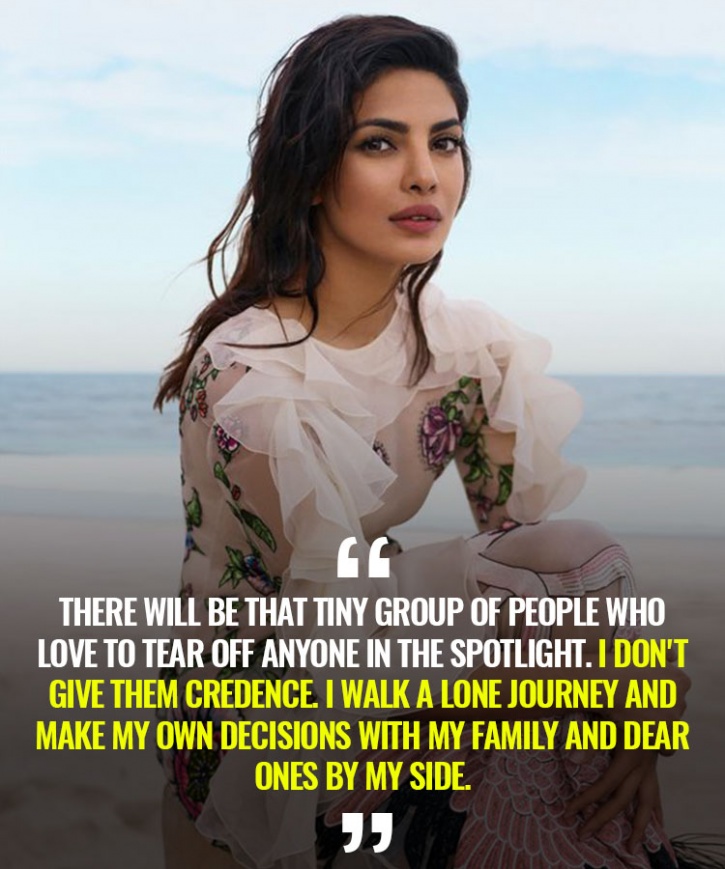 #6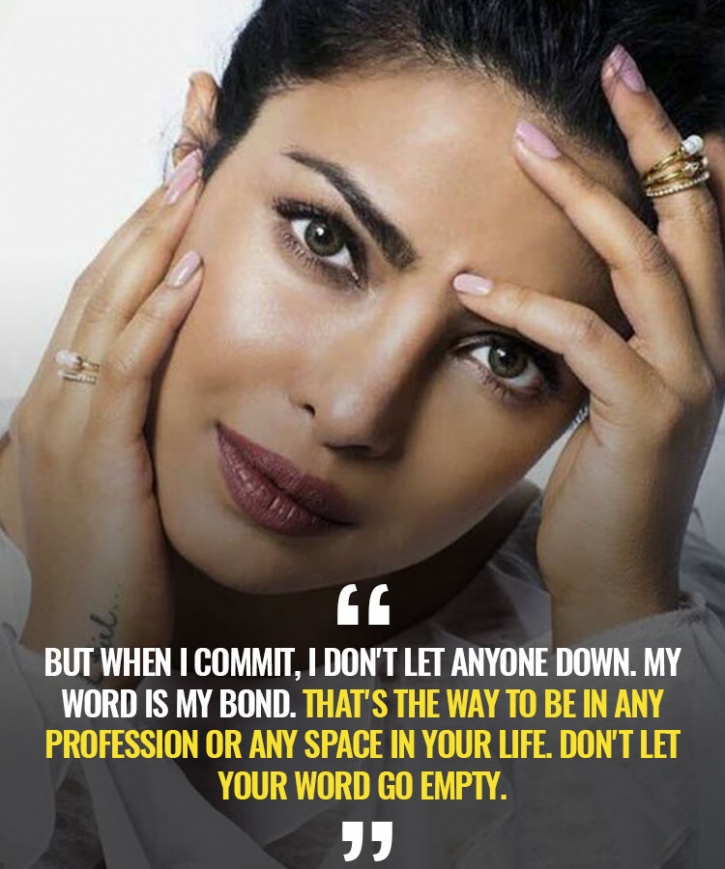 #PriyankaChopra #WomensDay #Bollywood #Quotes
Priyanka Chopra: Never let anyone tell you who you can be!