Priyanka Chopra has been making headlines at the Toronto International Film Festival for quite some time now. Be it for her red carpet entrance the first day or she is outspoken about the experiences of women n the limelight.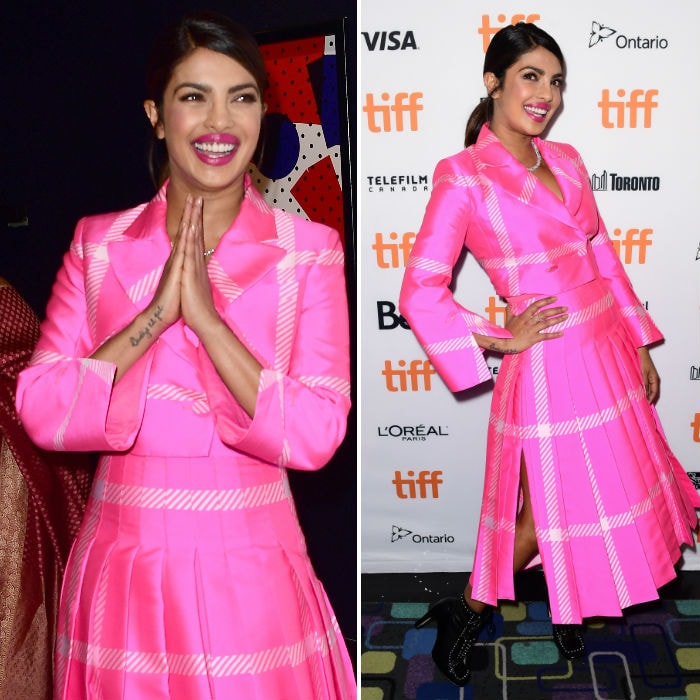 Yesterday she was spotted wearing a pink Fendi outfit with a cropped blazer and a thigh high slit skirt with plates. She completed the look with a diamond necklace from Nirav Modi, embellished black boots and a sleek and neat pony with a side partition.
All dressed in that hot-pink number, we say she's definitely edging towards Pink Is The New Black challenge.
She attended the premiere of the Skimeese movie – Pahuna, which she and her mum Madhu Chopra produced with the director Paakhi A Tyrewala.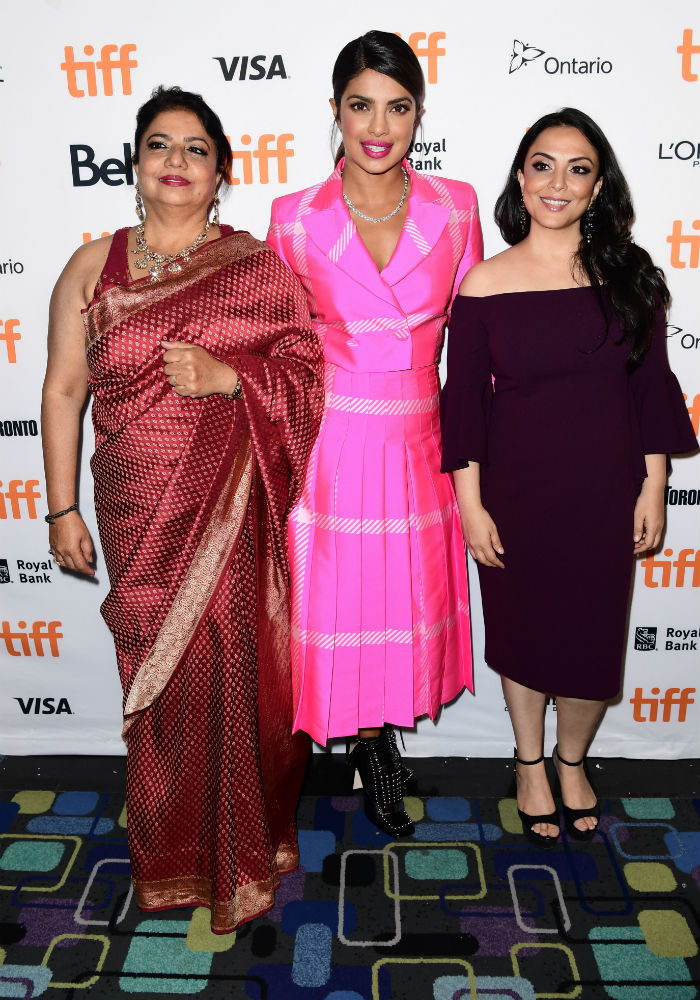 After receiving a resonating applause for their movie when it premiered, she took to Instagram to say,  "I'm very proud of my first-time "female" director Paakhi for having the courage to not give up when people didn't believe this film could be made. Bravo for wanting to tell a beautiful story that may not be what people consider mainstream but today had a world premiere on an international platform at TIFF, with an applause that resonated for a very long time."
Well, Peecee we too can't wait to see Pahuna!
Also read: KAREENA KAPOOR KHAN AND KARISHMA KAPOOR SHARE THE SCREEN SPACE FOR THE FIRST TIME!