Priyanka Chopra looked her stunning self, walking the red carpet at Toronto International Film Festival 2017 last night.
Styled by Celebrity Stylist Cristina Ehrlich, PeeCee looked elegant in a Zaid Affas gown with a plunging neckline and a thigh-high slit.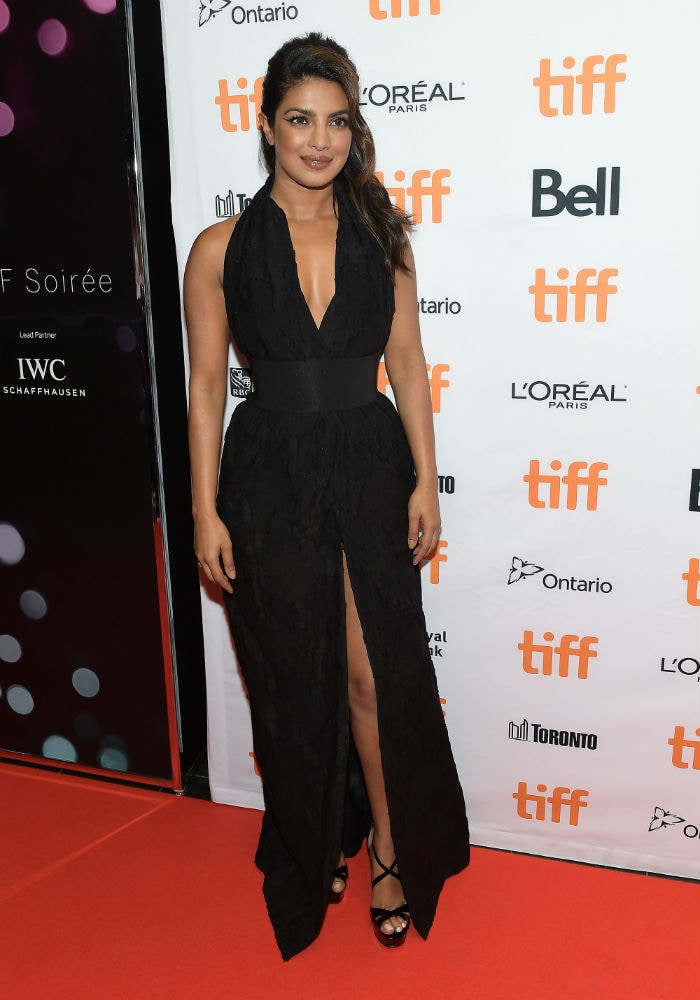 Priyanka was a special guest at the event attending the screening of a Sikkimese movie- Pahuna: The Little Visitors, a produced by her and her mother Madhu Chopra. Hmm, that explains her previous caption that left her fans speculating for a long time.
This film now marks the unstoppable Priyanka Chopra's fifth production venture after her Bam Bam Bol Raha Hai Kashi, Ventilator, Sarvann and Kay Re Rascalaa.
The 35-year-old actress also spoke at the campaign – Share Her Journey, where she spoke about her journey till now shining a spotlight on women in entertainment.
Also read: THE BEST BEAUTY LOOKS AT THE VENICE FILM FESTIVAL 2017!
She was spotted at the event in a very happy mood, laughing and signing autographs for her fans!