Trying to woo a girl? Don't know how to go about it? Who else better than the charming Ranveer Singh could help you better with it? Ranveer Singh rules the hearts of millions of women out there and he gets so much attention from women that we don't think there is anyone else other than him to give you some really cool tips on wooing a woman.
Ranveer held a Facebook LIVE chat today evening and he was asked how to woo a girl. He shared his mantra which I am sure will definitely be of great help when you are trying to impress someone. This is what Ranveer said: "To start with.. start working on your fitness.. follow that by basic grooming and hygiene. Be confident, be yourself and don't put on anything…
I think they will appreciate that. You know, women have a sixth sense, they sense these things. If you are just being yourself in all honesty..they appreciate honesty. And, in my experience, when you make girls laugh then they appreciate that. So yeah, humour them and keep things light.
Don't come on too hard and don't pretend and just be yourself." That's the best advice he could give – to be yourself. And well, he is right! Women love it when you can make them laugh. So all you guys out there, go ahead and try these cool tips.. I am sure these will come in handy!
On the work front, Ranveer Singh is currently gearing up for Padmavati. He has been sporting his kickass Alaudin Khilji look since quite some time now. He has been keeping a really low profile be it on social media or otherwise just to get into the skin of the character. Remember he did the same during Bajirao Mastani too? Padmavati is helmed by Sanjay Leela Bhansali and also stars Shahid Kapoor and Deepika Padukone.
Quirky Outfits That Only Ranveer Singh Could Have Pulled Off
To be able to pull off a heavily brocaded sherwani in a rich colour, with velvety jootis is no small deal!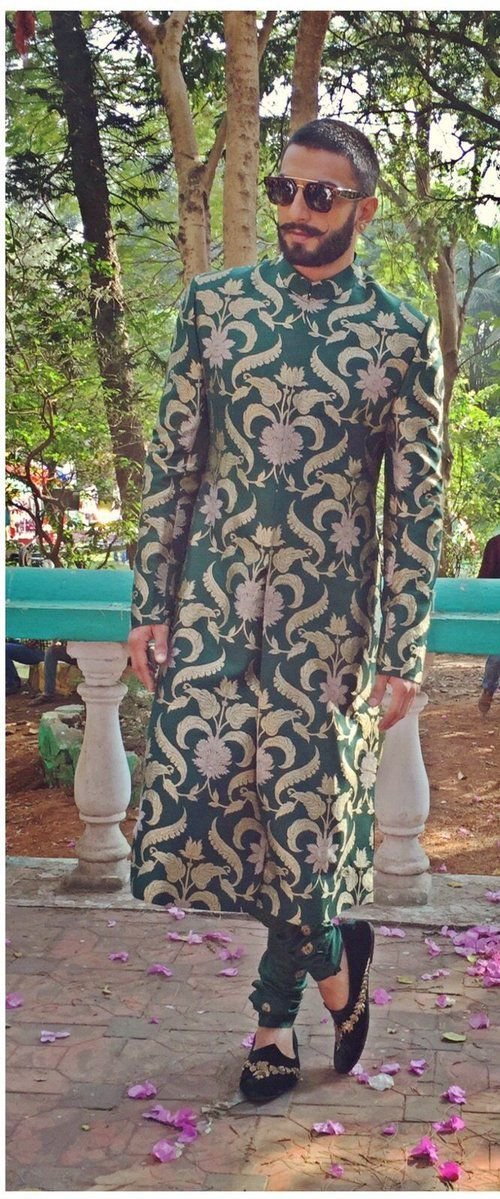 A floral print bandhgala and pointy shoes to go, this man just keeps upping his fashion quotient. Flower power!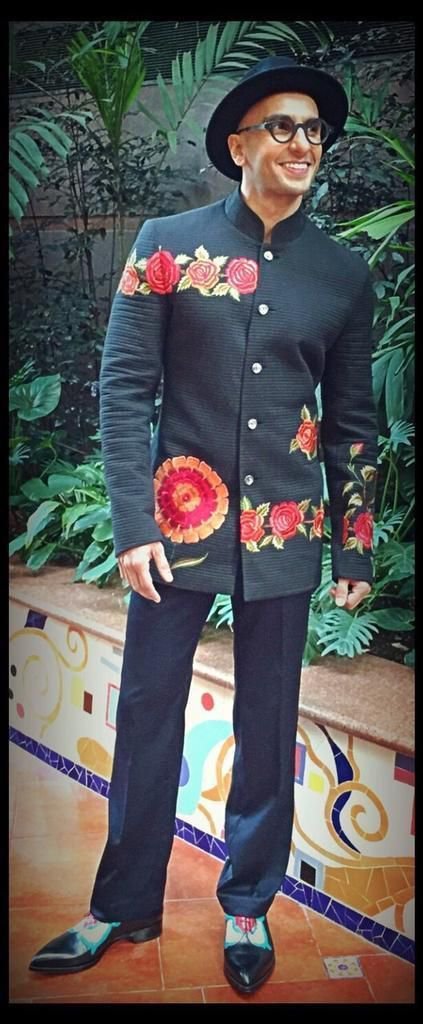 No established actor other than Ranveer can rock a print shirt with those pants. Absolutely no one!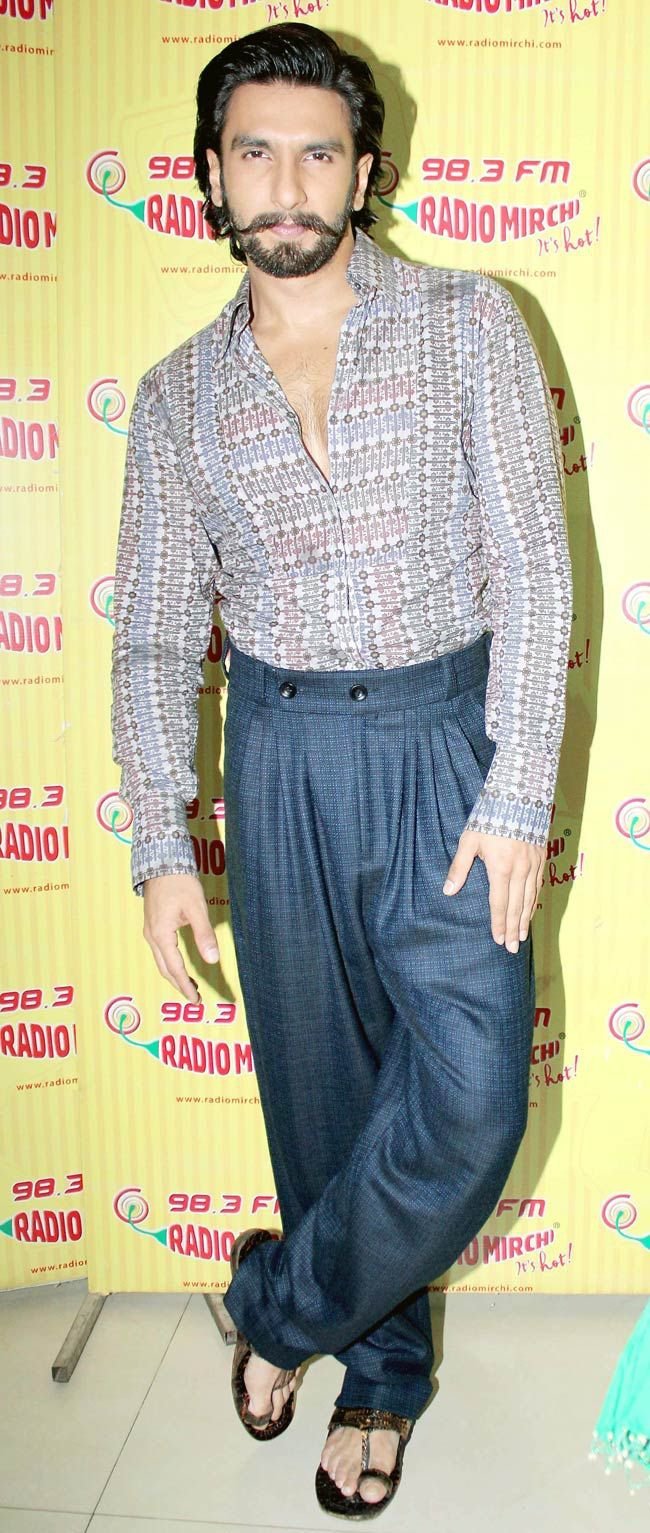 I have never seen a man rock gladiator sandals, and this man is nailing it.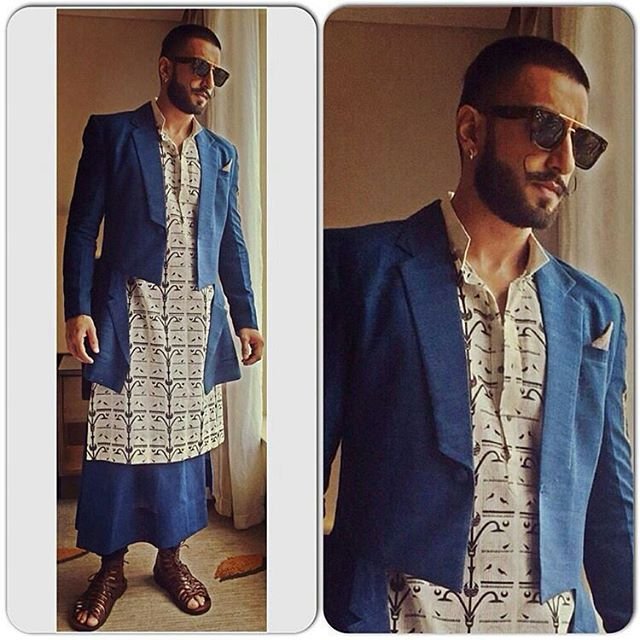 A photo with Bae is mandatory, and when he's looking prettier than Deepika, why not, right?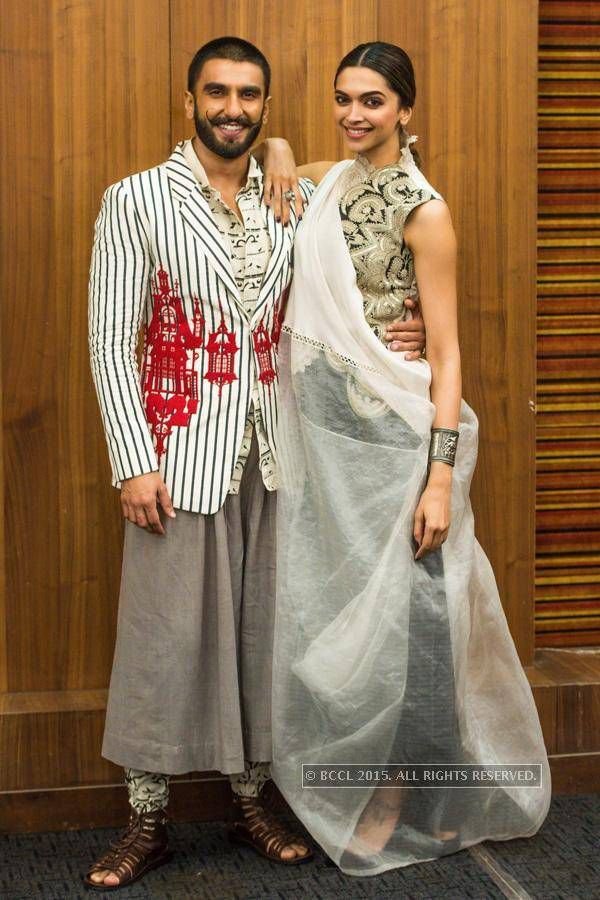 He rocked a skirt. A skirt for Pete's sake. And that too with a superlative degree of style.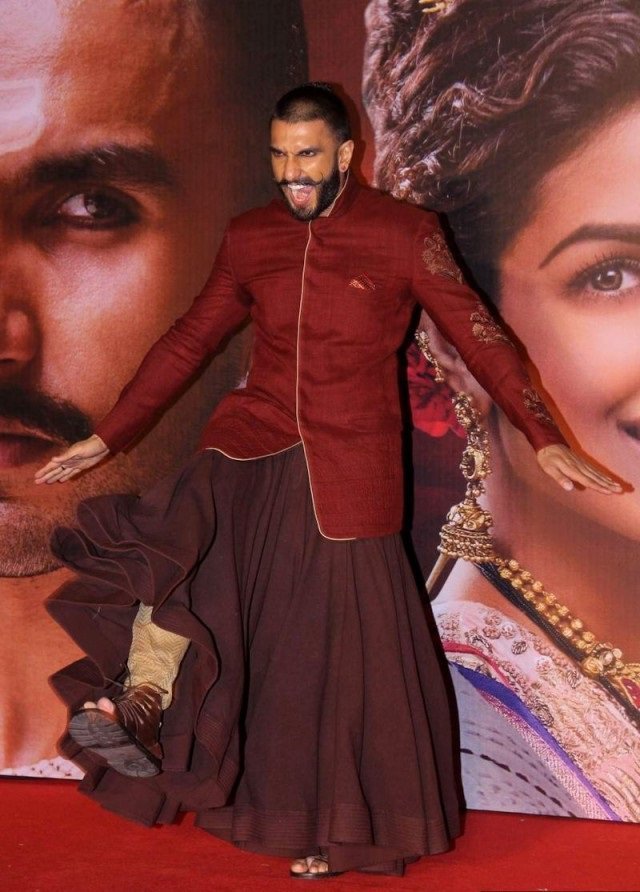 Just when you thought looking like a punk was so out of fashion, pop comes Ranveer in a Mario outfit! Ain't nobody there to ace this.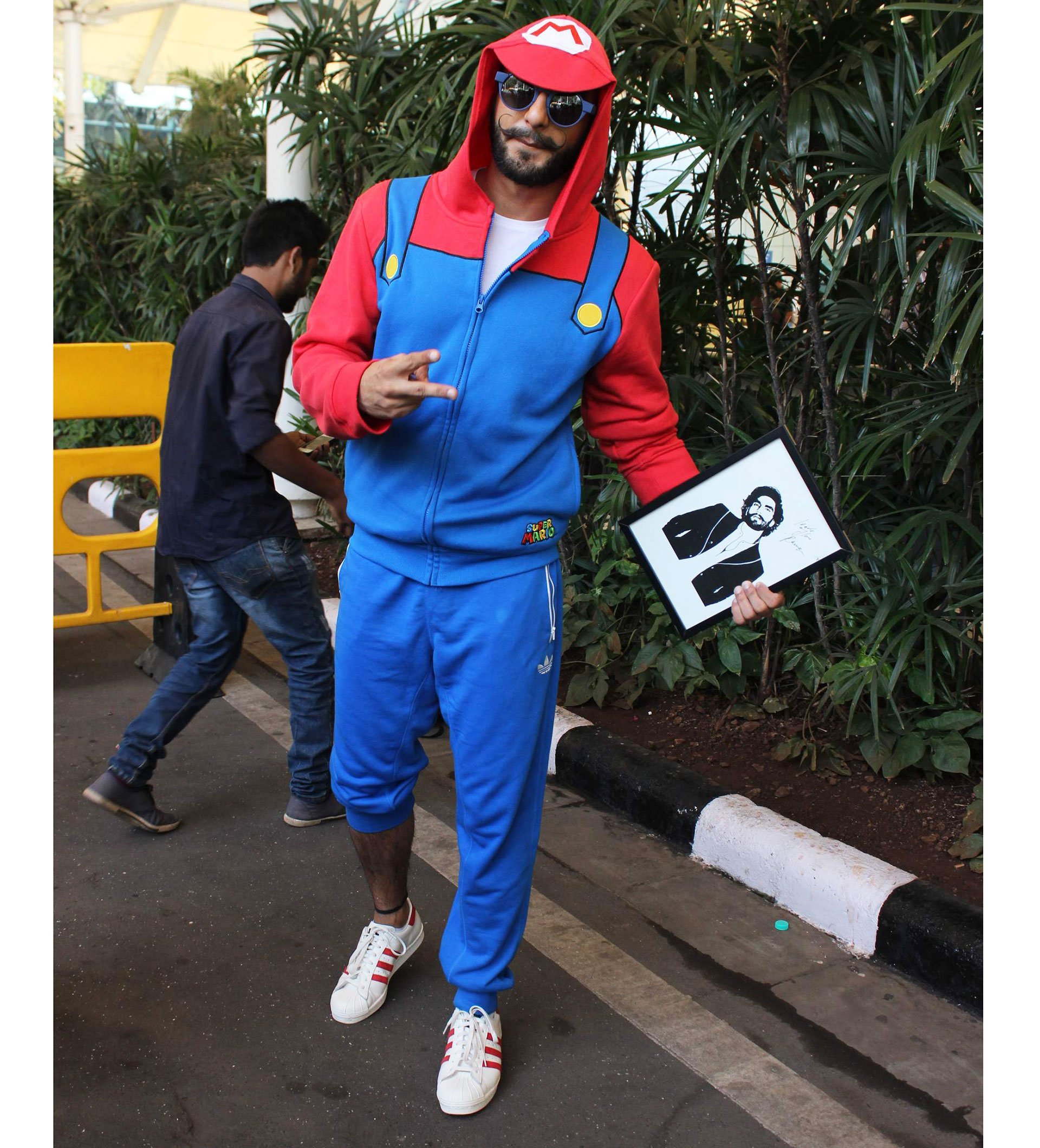 He wore a statement t-shirt with a silk night gown, muppets pyjamas, and Sylvester fluffy slippers to The GQ Best Dressed Men Awards 2015. Definitely grabbed more eyeballs than the ones who wore tuxes.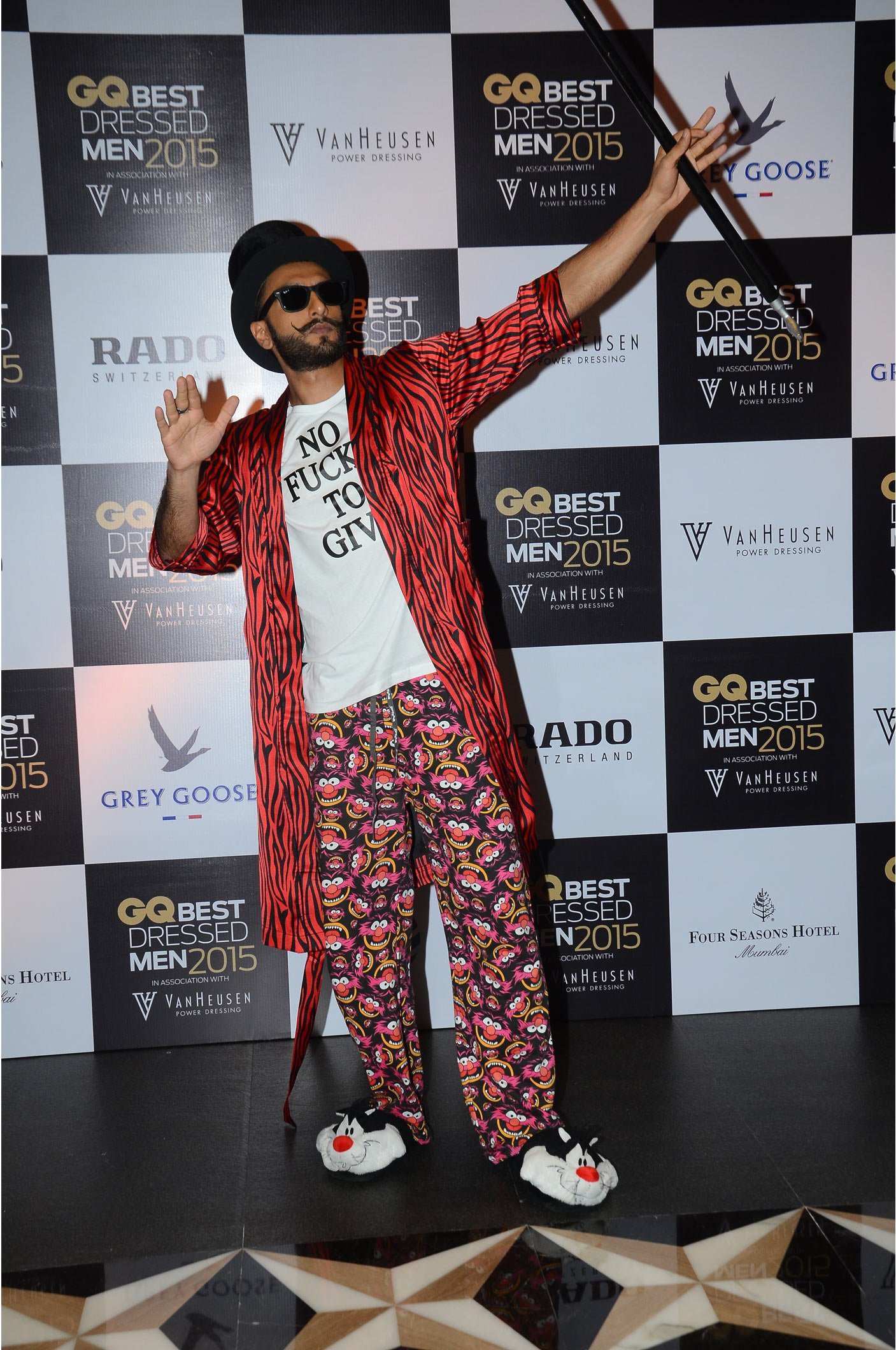 Only Ranveer can carry off this cowboy meets gali ka launda look.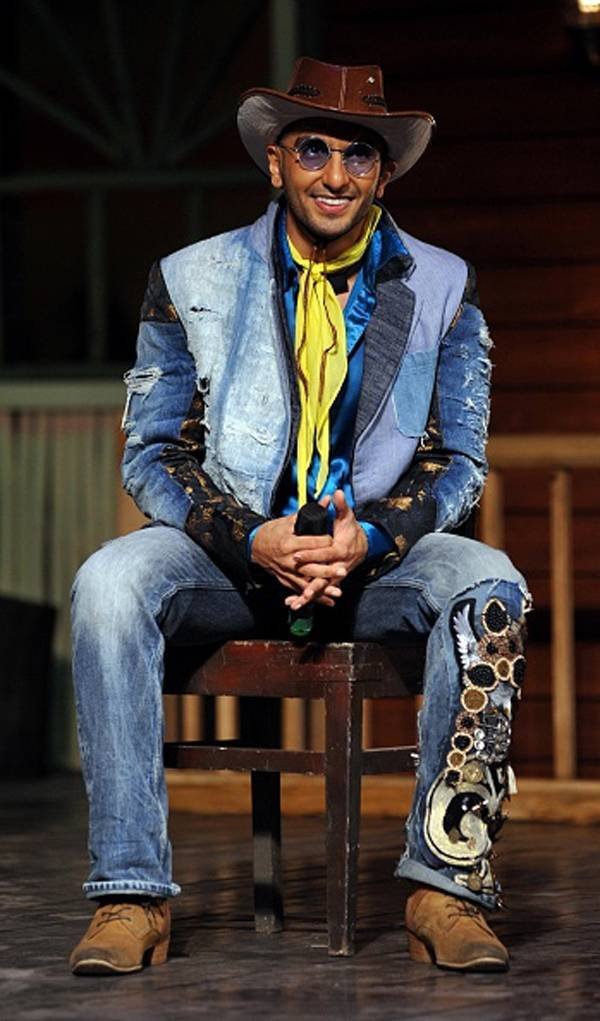 Who can rock a Mickey Mouse shirt with a bow tie? Give it up for Ranveer, guys!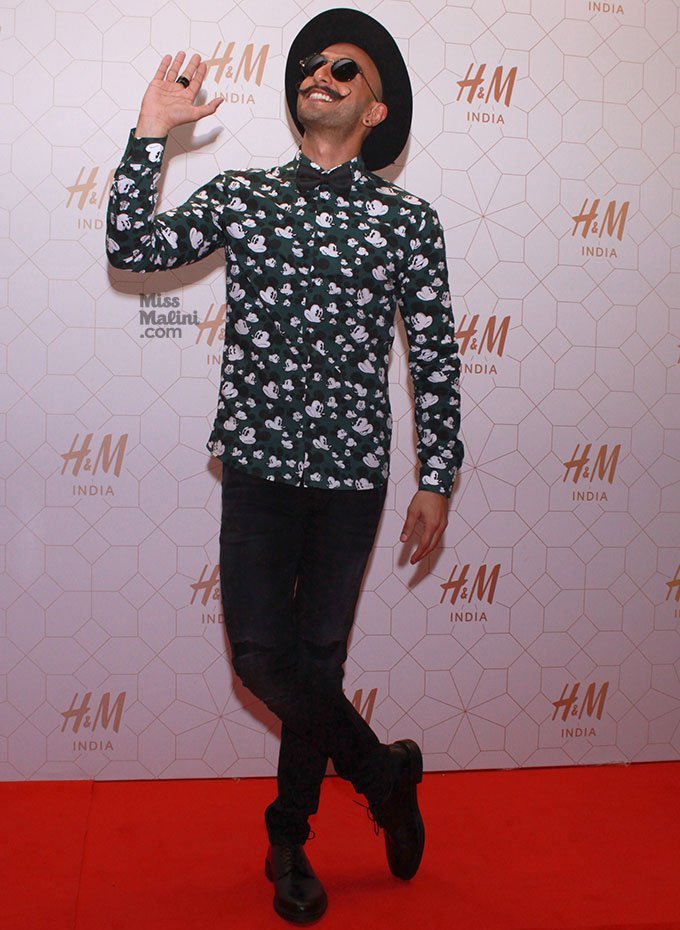 I've got major swag CUZ I'm covered in lips, yo!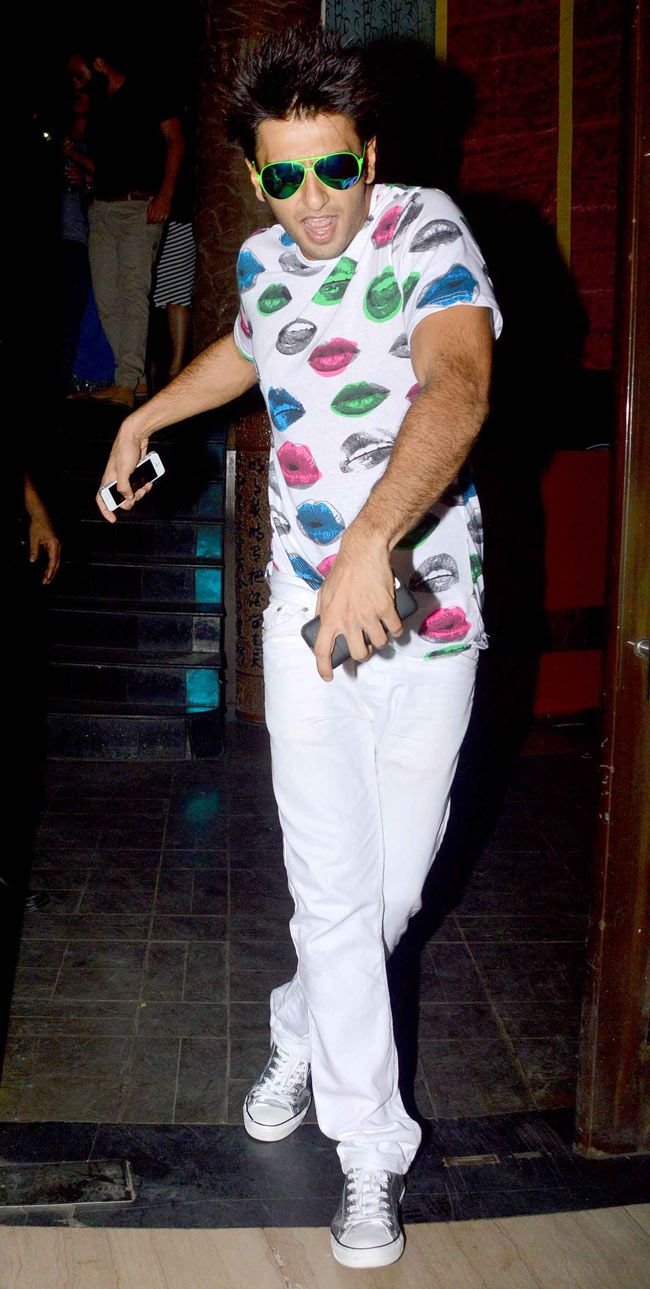 Totally rocking the Mad Hatter look!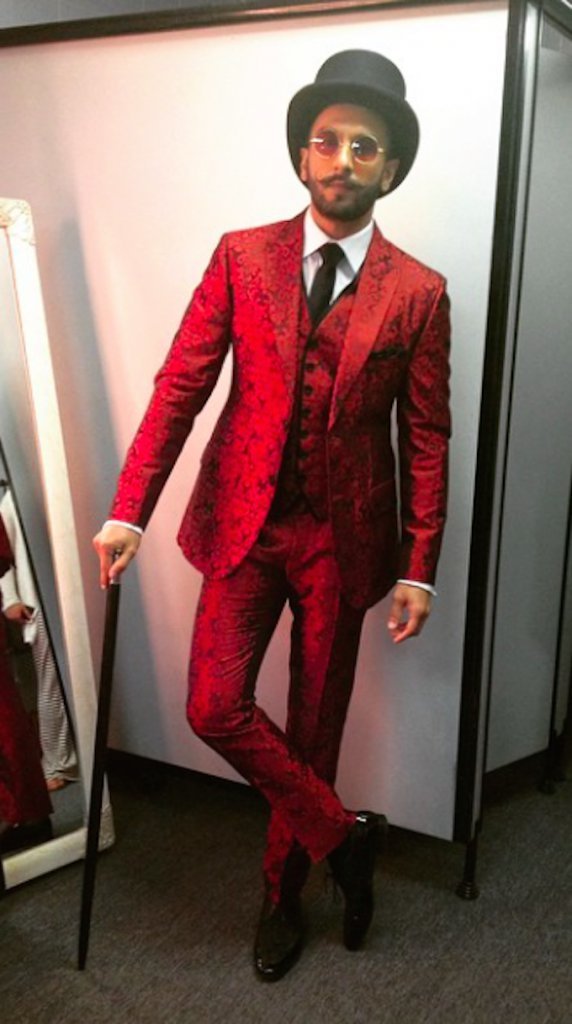 Summery, delicate, pretty flowers, Ranveer is totally stealing the show with this blue casual suit.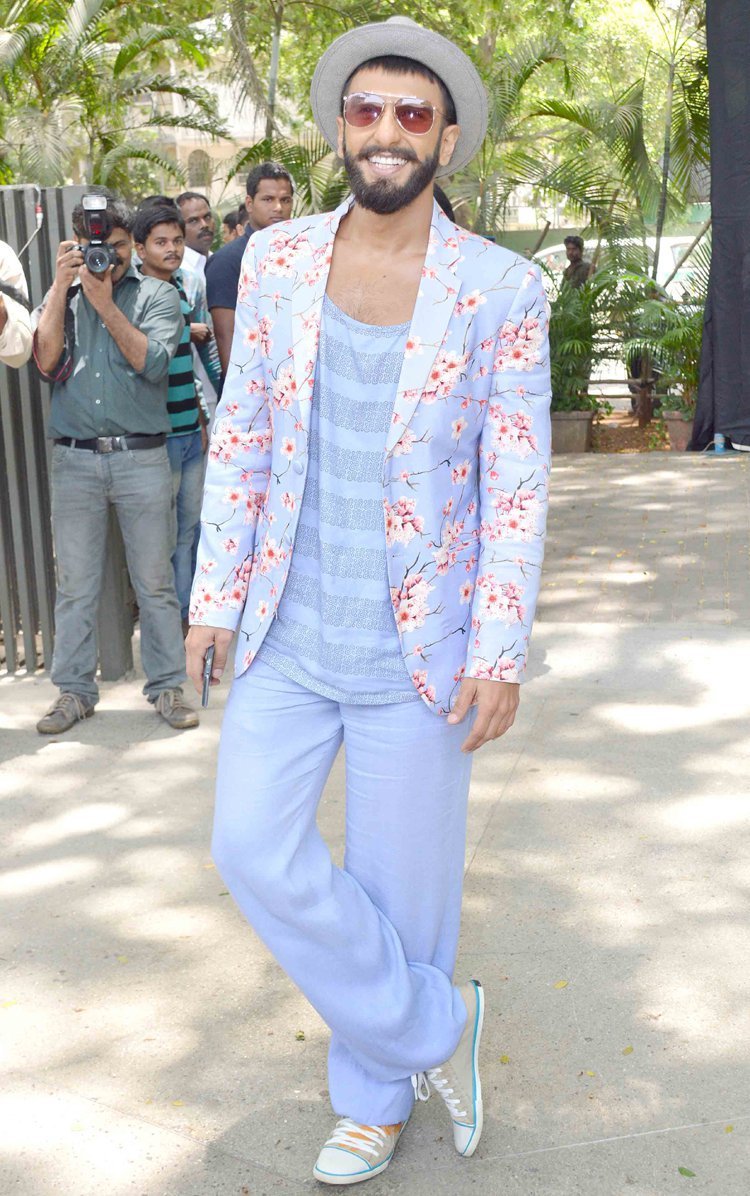 Prints on prints on prints! A certain death in fashion for many but definitely not for him.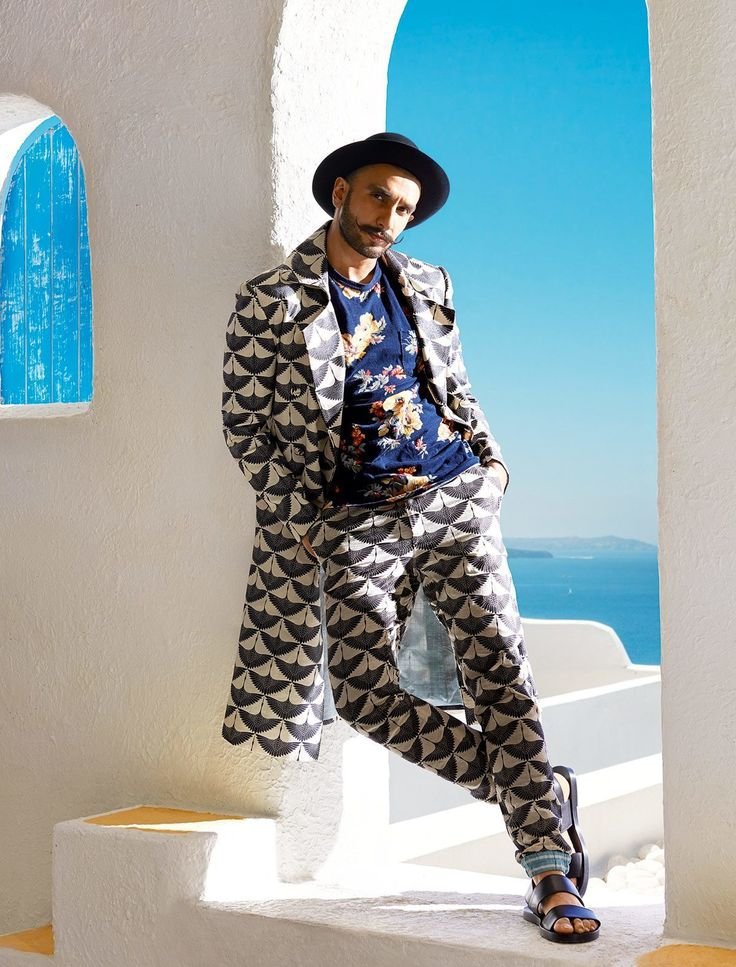 Anyone else would have definitely looked incorrigibly hideous. But the glasses and the shoes certainly give an edge to the whole look.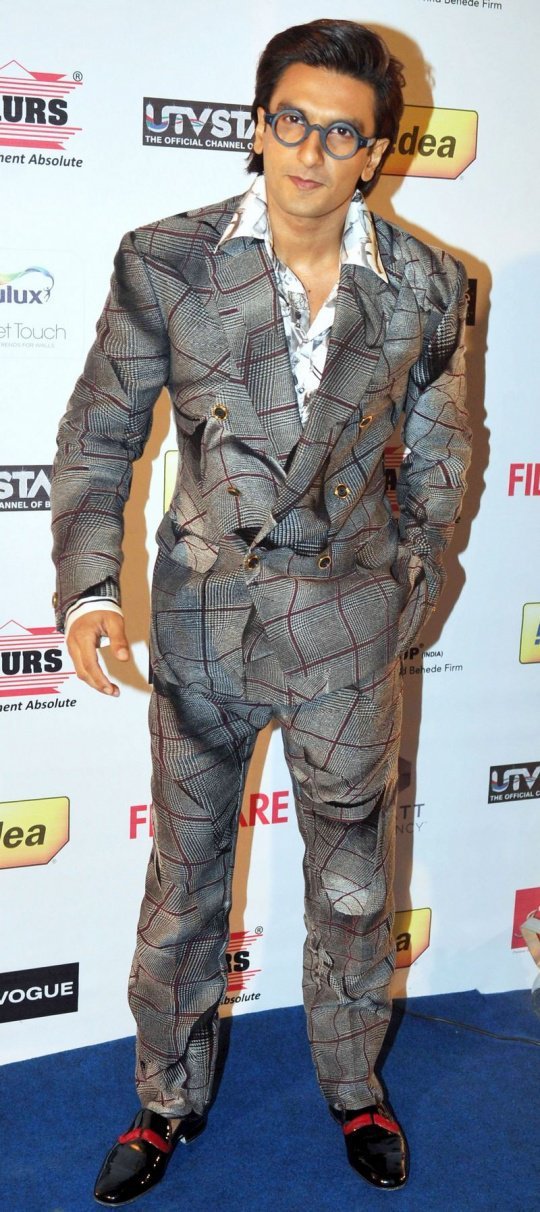 Absolutely no actor has rocked a Rajasthani outfit like this! Nope!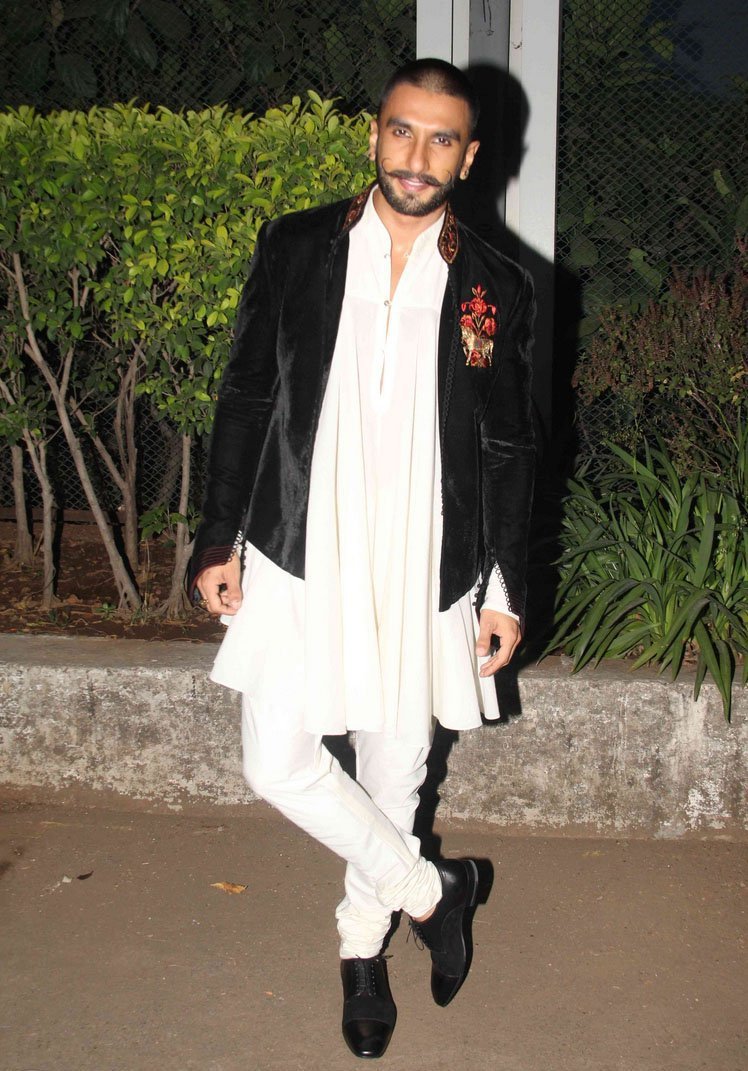 A blue casual monochrome suit with a pink and yellow print shirt? Now that's a combination very few can pull off, and our man here looks quite stunning.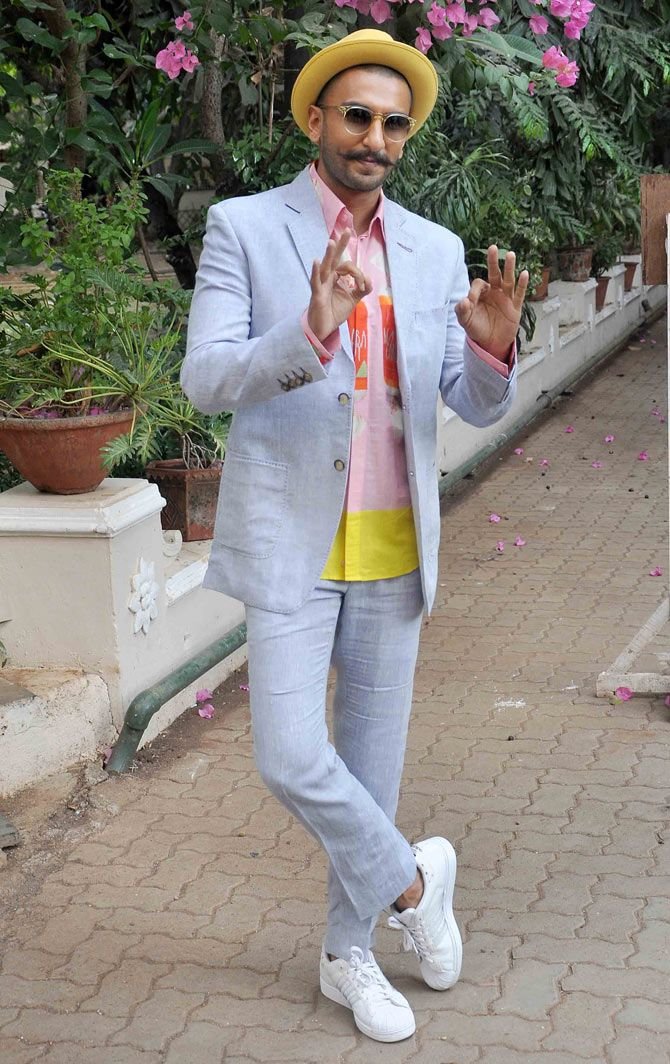 Who's got more swag than Ranveer? Definitely his prints!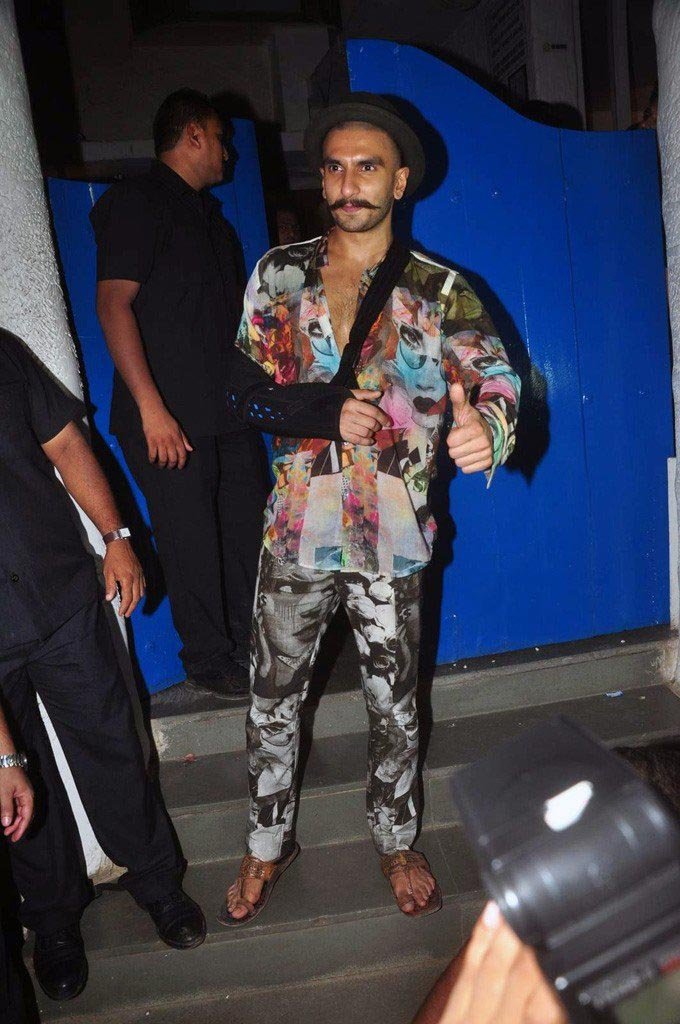 #RanveerSingh #Bollywood #QuirkyFashion #Style
Ranveer Singh could help you wooing a girl!