Richa Chadha is known for taking initiative for supporting some really strong causes and has now taken it upon herself to do something for the environment. Thus on the festive occasion of Ganesh Chaturthi, she has decided to support the initiative of Eco-Friendly Ganesha.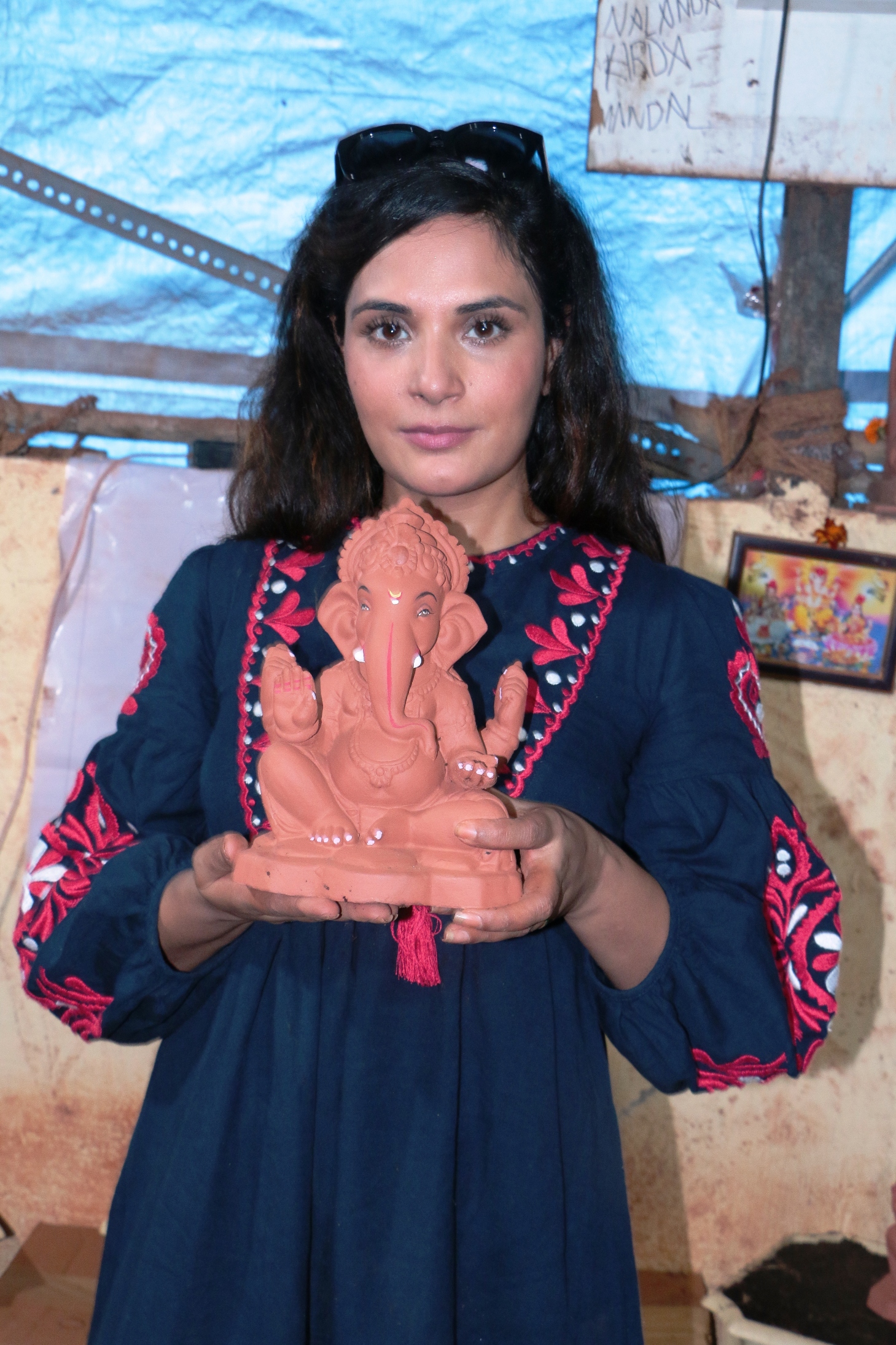 Richa paid a visit to this unique center of Tree Ganesha in Mumbai, which is an initiative by Dattadri Kothur, who believed in the concept of building Ganesha idols made of a material which very easily dissolves into further becoming a tree one can plant at their own homes/spaces.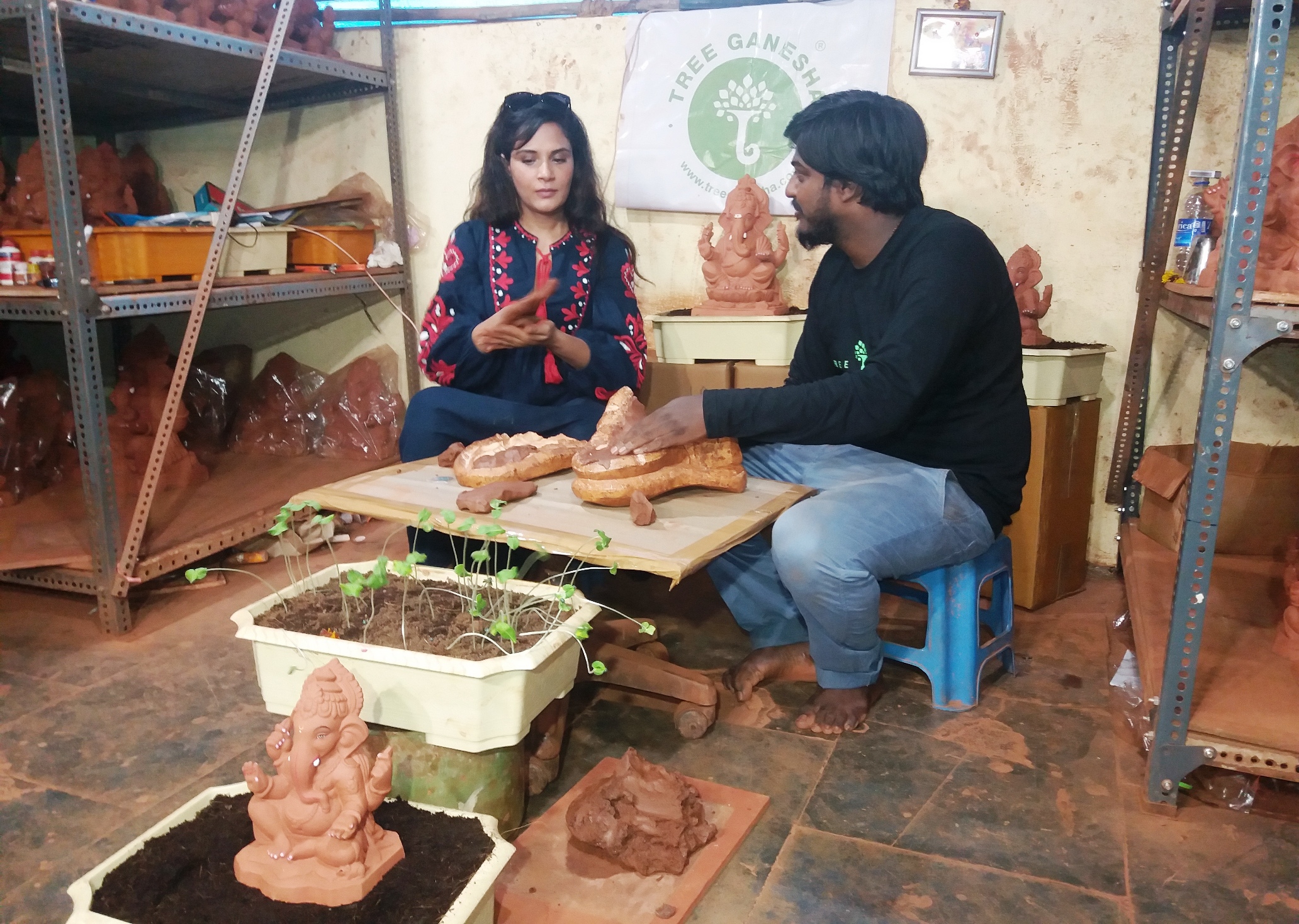 This unique initiative definitely unique something that helps to support saving the environment from the specific humans who couldn't care less. Richa and Dattadri together built an idol at his workshop which was a part of the activity.
Speaking about the same Richa said, "I'm happy to be supporting this. This initiative is something I have heard of in the past but this is the first time I have physically been part of something like this. I think it's high time we need to stop polluting the environment in the name of festivities and be careful as soon it would be too late. It saddens me to see such state of the beaches, roads during Ganesh festivities when burnt crackers, dirty beaches are the outcome of the Visarjan. So I think Tree Ganesha is a perfect solution that helps not only save the environment but also add value to the environment by planting trees."